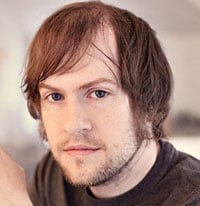 Filed by Brian Boone

|

Jul 15, 2016 @ 8:42am
You're supposed to date around a bit when you're young: play the field, sow your wild oats, pinpoint the qualities you like in a romantic partner, that kind of thing. But some people don't need to do that—they find their soulmate and permanent sex buddy when they're teenagers, and then lock it down for good. Here are some famous people who said yes to the first one who came along.
1. Bono and Ali Hewson.
Ali Stewart and Paul Hewson (he hadn't thought up his ridiculous nickname yet) met in 1973 when they were both attending Mount Temple Comprehensive School in Dublin—she was 12, and he was 13. Although Hewson pursued her for years, Stewart wasn't interested because he dated a lot of different girls. They were just friends until his mother died, whereupon Stewart says she kind of had to step in to fill that role for Hewson, doing his laundry and feeding him and stuff. U2 formed in 1976, Hewson started calling himself Bono, and Stewart still agreed to marry him in 1982.
---
2. Sarah and Todd Palin.