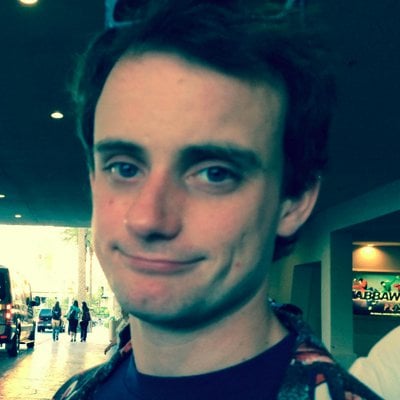 Filed by Johnny McNulty

|

Nov 21, 2014 @ 3:20pm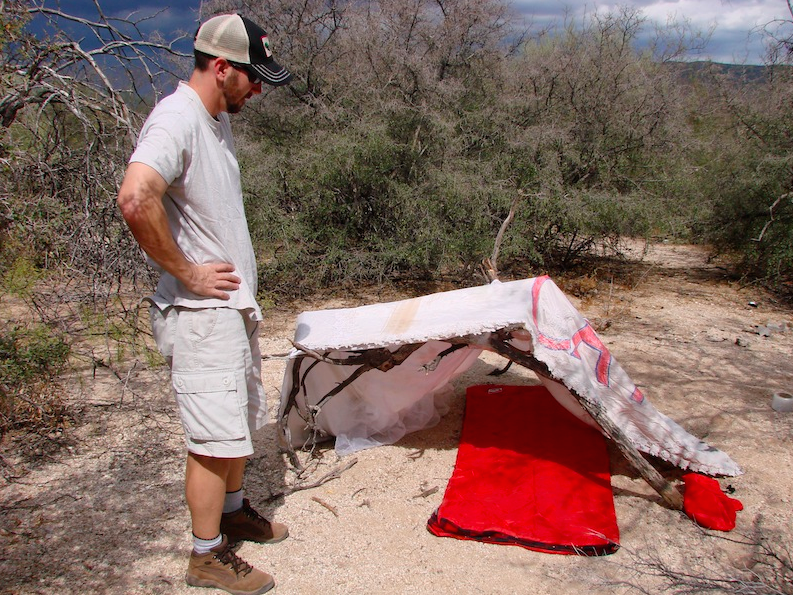 Use #45: Pup-tent. (via myexwifesweddingdress.com)
Kevin Cotter, 41, was devastated in 2009 when his wife of four years up and left him, taking all her stuff except her wedding dress, with which she instructed him to "do what the f**k he liked." He recounted this to his siblings while trying to avoid a lonely night at home (he shares custody of their kids), and while Kevin's brother only suggested turning it into one long roll of toilet paper, his sister brilliantly suggested that the dress had to have at least 101 uses, and thus a blog was born, myexwifesweddingdress.com.
The blog ran mostly during 2010 and was published as a book in 2011. The photos started making the rounds again this week after print outlets like the UK tabloid the Daily Mail ran them.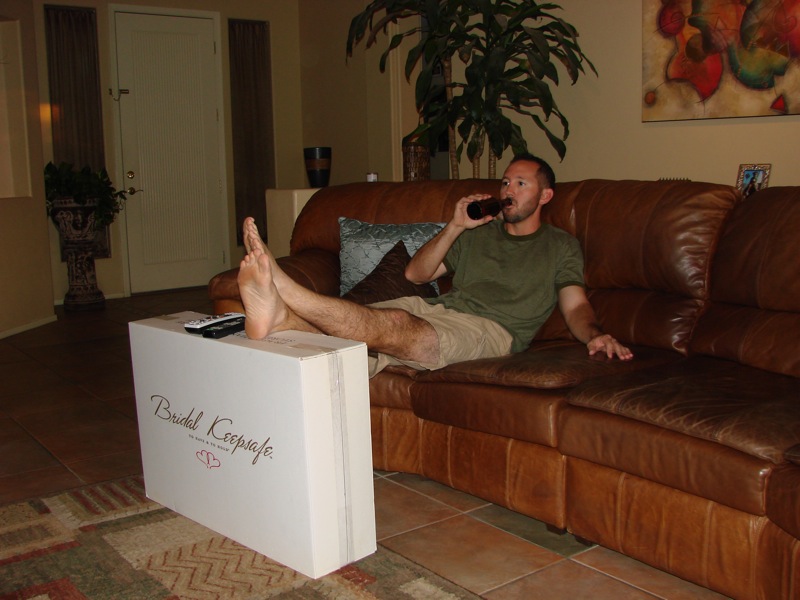 Perfect remote-length table surface. This was meant to be.

Day #1 was a pretty straightforward use, transforming the dress in its box into a footrest. From there, however, it just got more and more complex and wonderfully bizarre.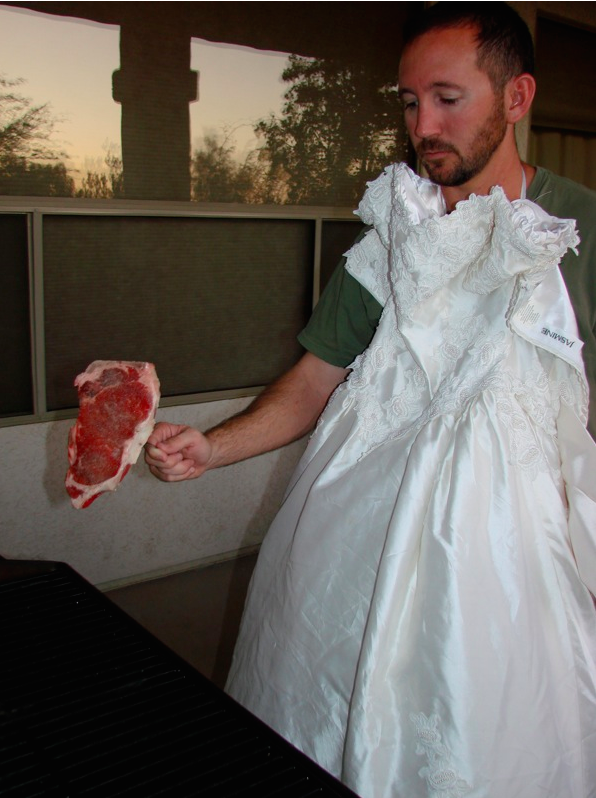 Use #35: Grilling apron. You may now kiss the chef. (via)
.

Use #13: Oil pan. (via)
.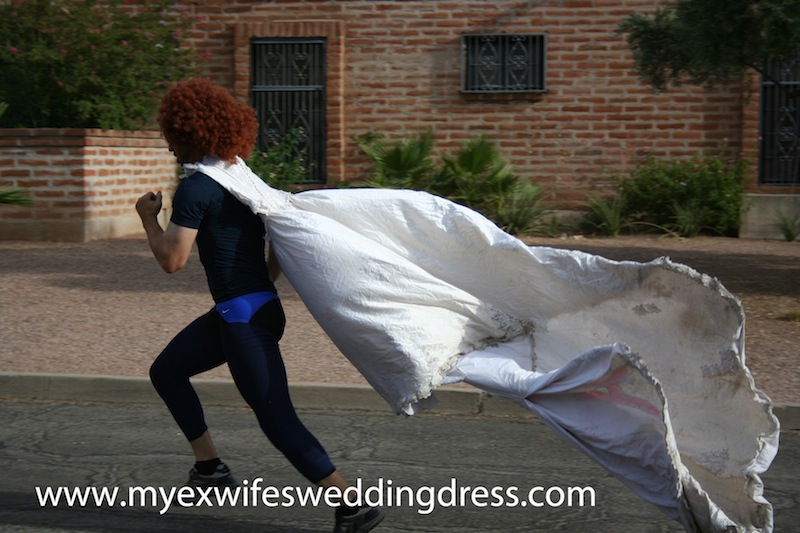 Use #48: Cape. (via)
Upon reaching 101 uses, Cotter turned his experiences into a book that is the perfect divorce present for any recently-dumped schlub in your life. It's received very positive reviews, except from this one guy, who was really upset about the ending: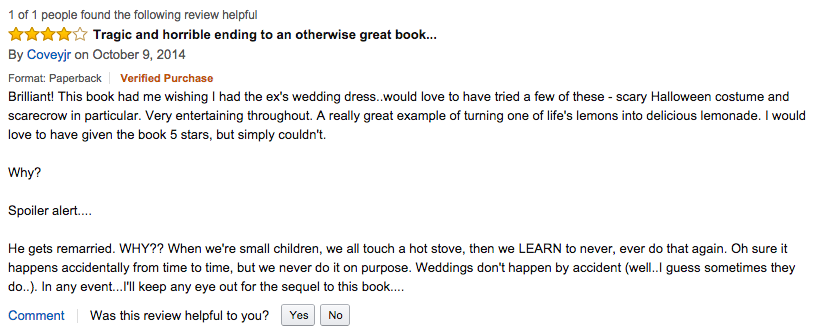 His later happiness really ruined my enjoyment of his previous grief. (via)

What about you? Do you have any ex-lover's memorabilia that would turn into a successful Internet and publishing career? No? Wow, that deadbeat never did anything for you, did they?