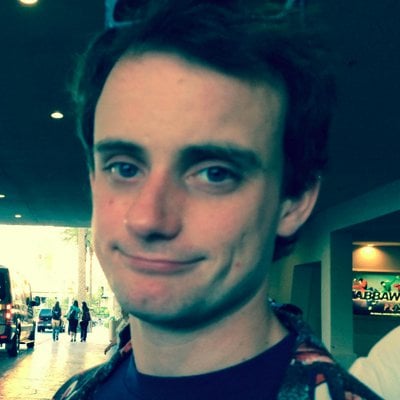 Filed by Johnny McNulty

|

Jun 10, 2015 @ 6:33pm
Good thing they're not Catholic...

"All we do is talk about gay people. Well, I do the talking." - Nick Jensen (via CityNews)
In what can only be described as a Hail Mary pass to try and stop the advance of equal rights the homosexual agenda, Nick and Sarah Jensen of Canberra, Australia, have vowed to get divorced if same-sex couples are allowed to legally marry. Because the real reason people get married is to be in the same club as Nick and Sarah Jensen. I kid, of course.
Nick and Sarah are devoutly Christian. Nick, who is the director of a Christian lobby called the Lachlan Macquarie Institute, wrote an op-ed to Canberra CityNews entitled "Gay Law May Force Us To Divorce," which has gone viral. Sarah, maiden name unknown, has not actually been heard from, only seen smiling in photos.
"MY wife and I just celebrated our 10-year anniversary. But later this year, we may be getting a divorce. The reason has nothing to do with the state of our marriage. We were married at 21 after being high-school sweethearts for several years before that. In fact, my wife is the only woman I have ever loved, the mother of our children, my perfect match." - Nick Jensen, presumably writing on behalf of his wife, Sarah.
Let me see if I can find a logical way to describe this, using Nick's own words to help me along. It might take a few tries.

"It's not a traditional divorce. You see, after our divorce, we'll continue to live together, hopefully for another 50 years. And, God willing, we'll have more children. We'll also continue to refer to each other as "husband" and "wife" and consider ourselves married by the Church and before God...as Christians, we believe marriage is not a human invention."