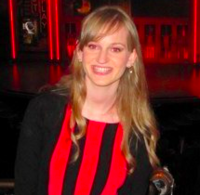 Filed by Orli Matlow

|

Oct 07, 2015 @ 1:10pm
Ignorance is bliss, and while ignoring creepers usually gets them to sadly move on to their next conquest, some just don't "get" it. Sometimes you've got to let it fizzle out and drift away like a ghost. But even that doesn't stop the craziest of clingers from going all Ghost Hunters. The world of dating is as hilarious as it is terrifying, and if you don't believe us, just check out these creepy people who get creepier when they're ignored. They'll prove to you that you can't win. Yay!
1. This one who just wants to make sure you eat your dinner.