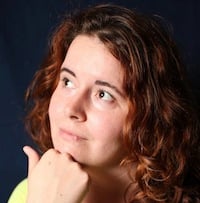 Filed by Aimee Lutkin

|

Feb 25, 2015 @ 10:00am
Oh My Lord.
Hey, it's not easy being a parent, especially when you're trying to hold on to your Christian principles in an increasingly secular world and also SEX CAN KILL NOW.
This video from Christian Nightmares is titled, "7 Simple Rules for Dating My Christian Daughter," but it definitely seems like 7 simple rules for this girl to have the room-temperature-yogurt equivalent of dating experiences. Let's break it down:

Okay, keeping things in house. Sounds not at all insular or weird and many cults all over the world have similar strict rules about what the heart can want.

Confusing grammar here, but Christian Dad is saying if your date would rather sit and hold hands then go with you to Bible study, then they are not evolved enough for lurvvvvvvv.

DO NOT MAKE MAN HORNY, NO USE ANATOMY TO MAKE MAN HORNY, SLUT.

Surprising that this comes in at number 4? Seems like it should be number 1, Christian Dad? At this point in the list she could be dirty already, like a man in a white suit walking through a pig farm. Remember that charming analogy you used?

No clear cap on this rule or what to do if your individual sets of parents disagree on an issue, but I'm sure Christian Dad will tell you what to do, forever.

AWKward. Like being with someone who's always on their phone at dinner.

Twist! This video takes place in the town from Footloose.
Well, that's all from Christian Dad. Some of your advice was borderline normal until we stared into your dead eyes, talking from a disembodied library that somehow looks into your daughter's bedroom. I guess the advice was for her, not us. How did it take?