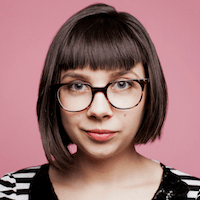 Filed by April Lavalle

|

Sep 29, 2016 @ 12:49pm
Women are used to seeing articles about "how to please your man" in magazines and all over the web. From "men HATE this trend" lists to "sex moves he will go crazy for" articles, women have often been taught to cater to the desires of men. While we have been throwing away our high waisted pants and trying to get flexible enough to pull off the sex positions in Cosmo, what the hell have men been doing to impress us? (No one actually threw away their high waisted pants, they're cute af and no one cares if men hate them or not.).
I posed the extremely heteronormative and quasi-problematic question "What do you look for in a man?" to my own personal lady friends. Although the answers varied, some common themes emerged.
For some women, it is very simple, so stop telling us we are confusing.
"Integrity🙌🏻 "
"Honest. No secrets."
"Humor and patience."
"I've realized I need someone who cares at least a little about baseball."
"Make me laugh and challenge me to be better."
"Sense of humor, loyalty, similar values … Basically someone who will Netflix and chill with me, but really do just that: watch 30 Rock reruns until we pass out."