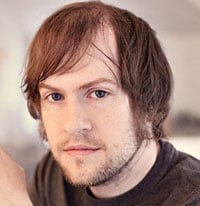 Filed by Brian Boone

|

May 28, 2015 @ 2:07pm
After 15 years of cleverly skirting Pennsylvania's law of not recognizing domestic partnerships, 76-year-old Bill Novak and 74-year-old Norman MacArthur got married last weekend.

Best. Dad. Ever. (Via Thinkstock)
Novak and MacArthur have been a couple for more than 50 years, back when it was basically illegal to be gay and same-sex marriage certainly wasn't a thing. In 1994 they registered as domestic partners while living in New York City. In 2000, they moved to Erwinna, a town in Pennsylvania, a state where domestic partnerships were not recognized legally. By that time they were in their late 50s and planning wills and estates. Their lawyer found a legal loophole to make sure that Novak and MacArthur would be protected financially in the event of death: Novak "adopted" MacArthur.
"It struck me as fairly unusual," MacArthur told Yahoo Parenting. "But we looked into it and discovered that other couples had done it."
Another notable outcome of the two living as father and son was hospital visitation rights, which have long been denied to gay people because they weren't technically their partner's "family."
Novak and MacArthur have been legally father and son for the past 15 years, until last weekend when they made honest men out of each other because same-sex marriage is legal in Pennsylvania now. Congrats!