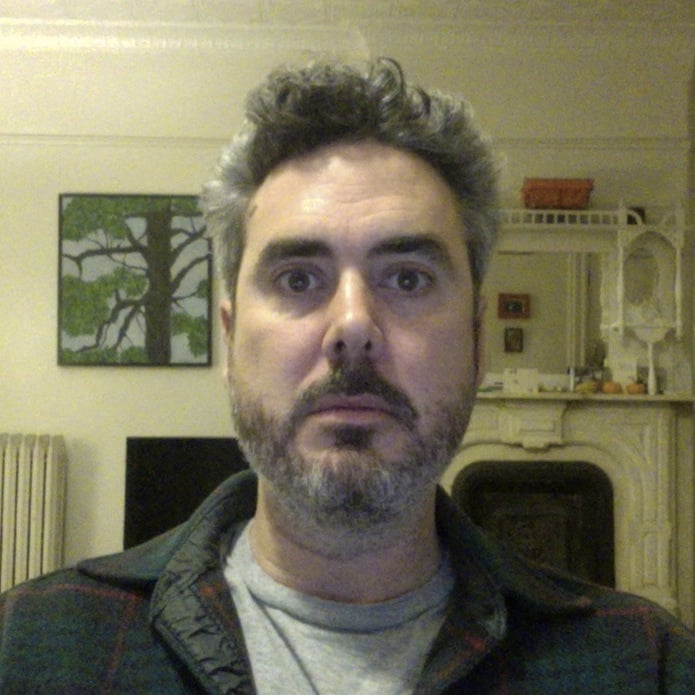 Filed by Bob Powers

|

May 19, 2014 @ 7:53pm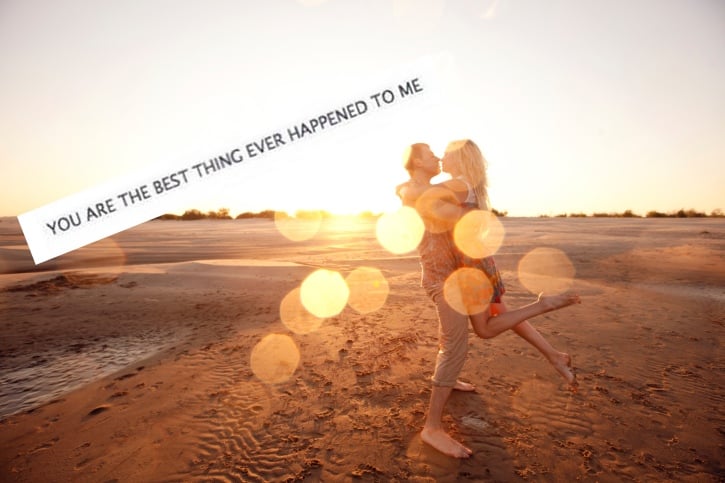 As we enjoy graduation season, let's take a moment to enjoy this little bit of Facebook yuck, shared by the legal website Above The Law.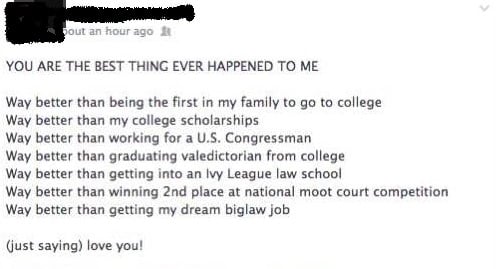 And you are the worst thing that's ever happened to social networking. (Via)
The woman who posted this shameless brag disguised as a PDA is reportedly a student at University of Pennsylvania law school, and she's clearly consumed with the kind of selfless, passionate love that makes you only bother to share a few lines of your resume instead of uploading the whole thing as a PDF.
Have all those warnings about employers reading people's Facebook pages backfired to the point that youngs don't share anything that doesn't mention their academic awards? Also, can you really ever love someone more than your second place trophy from moot court competition? I think not.
Check out ATL for the continuing conversation between these two over-achieving lovebirds.
(by Bob Powers)