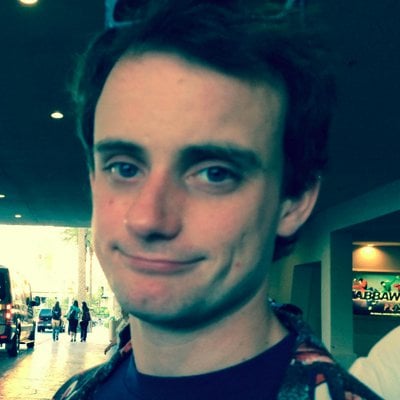 Filed by Johnny McNulty

|

Oct 06, 2015 @ 9:10pm
This story of how life's most challenging moments can eventually lead to uplifting endings would almost be too much if it wasn't so unstoppably adorable. 82nd Airborne Division veteran Justin Lansford was badly injured in Afghanistan in 2012 when, he says, "We struck an IED and it flipped my truck completely. I had bilaterally severed femurs, which resulted in the amputation of my left leg." The veteran returned home to America for rehabilitation, which is when he met Gabe, the service dog who would go from being man's best friend to man's best man. Here's a video about Justin and Gabe from early 2014, showing how far they had already come:
Gabe, a calm and downright luxuriously-coated Golden Retriever, was a two-year-old fresh out of training with the Warrior Canine Connection, which trains dogs to support veterans with the effects both of physical injuries and post-traumatic stress disorder. The two became as close as any fellow service-species could be, and Gabe not only helped Justin face the struggles of readjusting to day-to-day life, his dogged pursuit of helping Justin's recovery was so successful that he accompanied Justin down the aisle this past weekend.