POPULAR NOW
See More
There was an error loading Chartbeat data.
Intercepting crotch shots.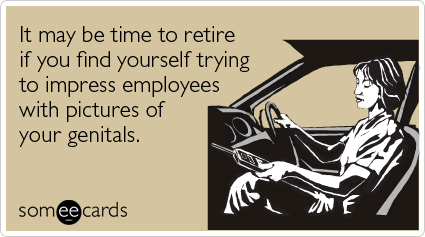 If you haven't heard the latest scandal involving professional athletes and their penises, Deadspin is reporting they've received audio and photographic proof that Vikings quarterback Brett Favre sent naked pictures to Jenn Sterger, a sports reporter who was employed by the New York Jets when Favre played there. Favre, who has already deeply annoyed the general public by continually coming in and out of retirement, responded "I'm not getting into that. I've got my hands full with the Jets." Yep, the Vikings play the Jets this weekend, potentially creating the most awkward run-in of all time. Hopefully, Favre soon realizes that permanent retirement will offer him all the time in the world for sexting crotch shots.