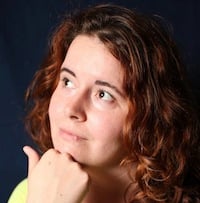 Filed by Aimee Lutkin

|

Oct 06, 2015 @ 9:26am
Have you ever "given up" masturbation? A month without it doesn't exactly seem like "giving up" anything, but it is the prescribed amount of time for when people want to arbitrarily stop drinking alcohol for a bit, and this experiment from BuzzFeed Yellow definitely gives new meaning to the phrase "dry month." These folks get through it, barely. It's like they're all hanging by a thread and hoping not to wake up with their genitals in hand.
It is hard not to feel for the girl who went to see Magic Mike: XXL three days into declaring self-pleasure hands-off. If you've seen it, you understand. In the end, 3 out of the 4 participants recommend the challenge as a way to reflect on who you truly are (someone who works out when stressed or someone who eats entire tubs of ice cream). But that one guy who doesn't think anyone should ever close the vibrator drawer says that if you want to learn about yourself, go live in the mountain with monks. Guess no one told him monks don't masturbate either.