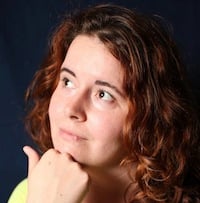 Filed by Aimee Lutkin

|

Jan 18, 2016 @ 11:25am
On the corner of 28th Street and Fifth Avenue in Manhattan, there is a curtained phone booth that's been seeing quite a bit of activity, despite the advent of cell phones. The booth was put in place by a sex toy company called Hot Octopus. They were inspired by a Time Out survey that deduced that 39% of men masturbate at work (take a moment to look around the office and guess who). So, the booths are for masturbating someplace private when you can't wait to get back from lunch and use a bathroom stall. Yeah, YOU.
The booth includes a folding chair and computer for checking your "email." It opened on Tuesday, and apparently 100 people christened it that afternoon. Hot Octopus co-founder Adam Lewis says:
There's no denying that working a nine to five job can be stressful on both your mind and body, especially in a non-stop city like Manhattan. It's really important for guys to look after themselves so that they can stay healthy and focus properly on the task in hand. We're told time and time again how beneficial it is to have a break away from your desk.

At Hot Octopuss we are all about looking for new solutions to improve everyday life and we feel we've done just that with the new GuyFi booth. We hope the city's men enjoy using the space we've created in whatever way they want. It's completely free of charge… all that we ask is they thank us when they get their promotion!