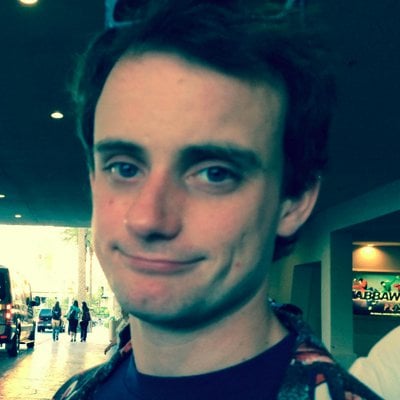 Filed by Johnny McNulty

|

Feb 08, 2016 @ 2:17pm
When it comes to the future of sex, science has one word for you: teledildonics—the real-life field of having sex toys communicate across distances so partners feel the same thing. That exciting new frontier of science has made a number of breakthroughs, recently, in parallel with the exploding realm of virtual reality porn and virtual reality sex. Put them all together and what do you get, besides a hot sticky mess? This brand-new long-distance sex system pairing a dildo and a sex sleeve that communicate to allow couples to send very anatomical sensations to each other over the Internet. There have been other attempts to do this, but a new system profiled by BBC reporter Tyger Drew-Honey (yes, really) is the most advanced yet. The video is only 46 seconds long, but it will probably blow your mind at least twice:
https://www.youtube.com/watch?v=L6LwBv-VjX8
Editor's note: At the end of the video, Tyger seems to be going into a private room, while the device's inventor, Maurice, says "I'll be controlling the female device." I don't know what happens after that. I don't really want to ask, either. The full video is unavailable in the United States.