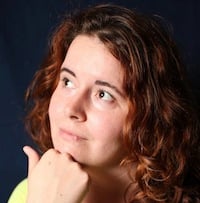 Filed by Aimee Lutkin

|

Feb 02, 2016 @ 9:39am
British talk show This Morning interviewed three men with micro penises on Friday, and they tried as hard as they could to make it into a spectacle. Unfortunately for hosts Ruth Langsford and Eamonn Holmes, the guys maintained their stoic dignity throughout.
In fact, Ant, Clive, and Jack seem pretty chill with having tiny penises. They're all sexually satisfied, don't seem to have any trouble with women, and are thankful for a world with so much variety in sizes and shapes. Their cheerful acceptance of themselves should be an inspiration to all.
The hosts then decided to bring down the level of discourse again by getting out a tape measurer and really nailing down some specifics about micro penis erections.
Unfortunately, that seems to be the only thing some viewers took away from the segment.
micro penis men on #thismorning.. um.. cant believe ruth just showed each of their "inches when erect" on measuring tape 😹

— Sophie (@soferebecca) January 29, 2016
But not all!