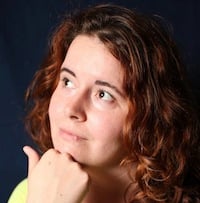 Filed by Aimee Lutkin

|

Sep 25, 2015 @ 10:16am
This may be the censored version of this interview, but it's still extremely descriptive. Wood Rocket interviewed some famously kinky porn stars on what their kinkiest sex scenes have been so far. They asked Nikki Darling, Roxanne Rae, Mona Wales, and...hey, some of these names sound like they might be made up! Some of the things they've done are very kinky indeed, so put on your headphones if you're at work and get ready to open yourself to new ideas.
If there's one thing this video makes clear (besides how unimaginative the general populace is about what they can put in their assh*le), it's that what counts as sex varies widely amongst different people. Most folks probably wouldn't describe getting water boarded as a sexual act, but if that's what does it for you...please have someone who knows what they're doing in the room.