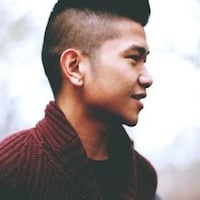 Filed by Keith Estiler

|

Mar 29, 2016 @ 10:15am
"Can you tell me how I can have a threesome with my wife?" In a video posted by BuzzFeed on Sunday, one sex worker reveals that's one question you should never ask a sex worker. The series of interviews with sex workers also covers other questions to avoid (all the ones you want to ask, sorry), misconceptions people have about sex work, and what it's like working in the adult film industry.
The conversation quickly turned to decriminalizing sex work. "If you really want to end trafficking, you need to decriminalize sex work," said one adult performer. Currently, commercial sex is a criminal offense everywhere in the country except for a few counties in Nevada.
Folks in the comments section were divided over the issue. One person said, "By legalizing prostitution, human traffickers will just be able to get away with what they are doing and many girls would be forced into the industry against their will." But another person fired back, saying that "By legalizing it (prostitution) they must regulate it. This includes having a record with everyone working there, and obviously being old enough to work. It would be easier to have control over them."