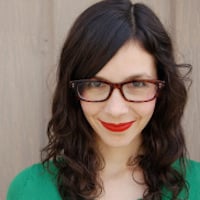 Filed by Meg Favreau

|

Mar 17, 2015 @ 6:00pm
Congratulations! You now have a new thing to be terrified of happening to you.

Now that's the smile of a man whose dick hole is open. (via Getty Images)
I've heard a lot coming out of SXSW this week about technology, entertainment, and a Meerkat that isn't actually a cute animal and is therefore disappointing. But I have only heard one thing coming out of SXSW about a pee hole closing up, and that's about Jimmy Kimmel's pee hole. In a SXSW Interactive interview yesterday, Kimmel said that when he was working at KROQ, "My penis hole closed up."
As a woman, I find that hilarious, while also recognizing that if I heard a lady say "My vagina hole closed up" I'd immediately get woozy and cross my legs. Thankfully, E! knew that we would all want to hear more about Jimmy's urethra closing, so E!'s Marc Malkin asked him about it. (There's a video at that link you can watch, but it auto-plays, so I did you the favor of not embedding it).

Malkin and Kimmel talkin' dicks. (via E!)
Obviously humoring the interviewer, Kimmel said that his pee hole "kind of closed up on its own. I don't know why it happened. I still don't know why." Kimmel also said that it took two surgeries to fix it, because after the first surgery, the doctors told him the exact thing you don't want to hear after any medical procedure: "Yeah, we didn't get it, it didn't quite work. We need to do it again."