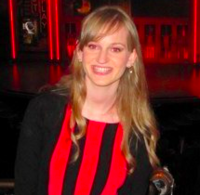 Filed by Orli Matlow

|

Jun 20, 2016 @ 2:32pm
To the uninitiated, sending a dick pic seems like a real dick move, a staggering desecration of a phone's purity. But despite a lot of women writing how creepy these spontaneous phallic works of art are, many dudes continue to send their nudes. On Reddit, some perpetrators finally explained why.
1. For Stringer71, the pic is an end in itself, rather than about getting laid. It also resulted in jail time.
A few years ago, I was all wrapped up in depression and porn addiction. I didn't really want to have sex with someone so much as jerk off and send dick pics, so that's what I did. I snapchatted pretty much every female contact I had from an "anonymous" account. Some gals several times a day. A few of them ended up getting together, doing some detective work, and calling the police. I was charged with 3 counts of Privacy in Communications and 3 counts of indecent exposure, had to spend 3 days in jail, pay a hefty fine, lost my job, lost my apartment, had to move back in with my mom for a year, and alienated myself from a lot of friends. First time I've ever been in trouble with the law; I complied with everything and admitted it all straight away - the cops had to stop me so they could actually read me my rights. The prosecutor wanted to hit me with everything she could; over $10,000 in fines; up to 3 years in jail; registering as a sex offender.I'm left with one count of Indecent Exposure on my record for the rest of my life, barring a pardon from the Governor which will probably never happen.

It's the worst I have ever felt, and it still holds sway over me, today. I've never fully bounced back, but goddamn it I'm trying. When the judge handed down the sentencing, he looked me in the eye and said, "There's going to be a lot of people trying to get the same jobs you'll apply for, but they haven't done the things you've done. Good luck finding work." Pissed me off so much, and drives me to be better so I can send him a letter and thank him.

It's been , I've started my own video production business, have worked for FoxNews, Fox Sports, Food Channel, and Travel Channel. I've done special effects makeup on Eric Roberts. I've held high level production jobs on movies with Wilford Brimley and Margot Kidder (Lois Muthafuckin' Lane, y'all!). I'm getting better and stronger with every step, because fuck that judge and fuck my past self.