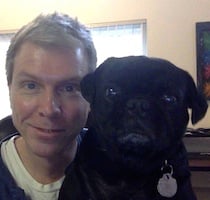 Filed by Jonathan Corbett

|

Sep 02, 2014 @ 2:07pm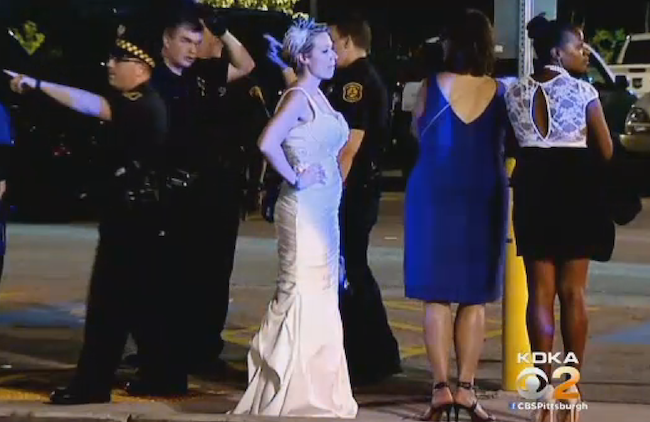 "Now let's get a shot of just the bride and the cops." (via KDKA)
By all accounts, this Pittsburgh couple's wedding night was unforgettable. That's partly because it was all over the news after the groom was dragged away in handcuffs following a bloody brawl which began because he allegedly groped a pregnant waitress during the wedding reception.
The waitress working the riverboat wedding reception says groom Mark Williams was "handsy" the whole night and attempted to pour booze down her throat, even after she informed him that she was pregnant. That's bad form on any night, and just gross when the woman you just promised to love, honor and cherish is on the same boat still wearing her wedding dress.
The waitress called her boyfriend, who met the wedding party at the dock and had a few heated words with Williams. Cops were called to the scene after the two started fighting, and the groom was placed under arrest for the brawling and the groping. That's when his brother David, who friends say is a real trooper (more specifically, an off-duty state trooper), assaulted two police officers and was also cuffed. A third hero from the wedding party joined the festivities by punching out the window of a nearby car and screaming that he was HIV positive while resisting arrest.
David Williams is facing an internal investigation by the Pennsylvania police for his involvement. And Mark Williams is facing multiple charges, all of which will be a walk in the park compared to the shit he'll be catching from his wife about their wedding night, till death do they part.