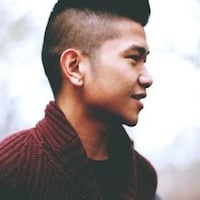 Filed by Keith Estiler

|

May 17, 2016 @ 9:37am
Since she was a child, Shanna Wagnor had always admired a photo of her grandparents on their wedding day. Wagnor told Someecards that she dreamed of wearing her grandmother's lovely dress when it came time for her to get married.
The perfect opportunity arrived last year when she wore the dress in her engagement photos with her fiancé, Sean Lewis. The photos were snapped by photographer Lori Paladino.
Shanna definitely won the grandma-wedding-dress lottery, because her grandmother's dress is super classy and chic. Sorry hipsters, you can't have it.
Wagnor asked her grandma if she could have the dress and make alterations so it can fit her. "She [her grandma] wasn't sure what I was borrowing the dress for, but was happy to see it being used again. I asked if I could alter it (removed the scalloped detail at the neck) and she was luckily supportive since I wasn't changing it too much," she said.