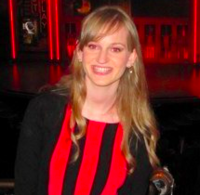 Filed by Orli Matlow

|

Oct 19, 2015 @ 8:29am
In what will be a great twist in the movie version of this story, a groom who got cold feet just a few days before the wedding indirectly ended up feeding the city's homeless for a night. Bride Quinn Duane was all set to get married and have a fancy reception until the groom called it off. Having already spent $35,000 on the affair, the bride's family figured they'd take the opportunity to give back and not have the food go to waste. They reached out to a local homeless shelter and invited people to a feast at one of Sacramento's finest hotels. The food was a four-star feast, but no word yet on the caliber of the cake.
It was a great way to make lemonade out of lemons, and meant a lot to the community. As KCRA writes,
Rashad Abdullah arrived with his wife and five children. Plates overflowing with food, the family ate like royalty. It was a stark contrast to their usual struggle just to eat three meals a day.

"When you're going through a hard time and a struggle for you to get out to do something different and with your family, it was really a blessing," Abdullah said.
The food was a four-star, fancy feast, but no word yet on what the cake was like. Good job, Duane family. Here's hoping the next wedding includes both a mitzvah and a marriage.