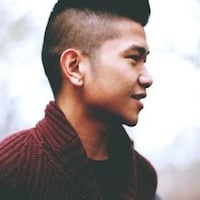 Filed by Keith Estiler

|

May 20, 2016 @ 9:40am
In 2015, Brett and Amelia Irwin of Johannesburg, South Africa decided to get married and conquer their travel bucket-list at the same damn time. Instead of spending their £10,000 wedding budget (about $11,200 USD) on a single wedding, the Irwins journeyed to eight different countries to have eight mini-weddings in just one month, instead.
Initially, the couple organized a massive wedding in South Africa, but decided to fly across the globe. Other than the imagined ecstasy of sucking face beneath the Eiffel Tower and clutching sweaty palms at The Great Wall, what changed their minds?
Well, according to BuzzFeed, they desired their own world wedding tour after hearing that Brett's brother was going to get hitched the same year and at the same location. Way to show up the bro, Brett.
Here's their world wedding tour—just eight countries shy of being a Beyoncé Formation tour— respectively: