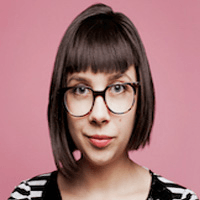 Filed by April Lavalle

|

Jun 23, 2016 @ 5:20pm
Meet Johnny and Laura Benson. Right after the couple said "I Do", they decided to snap a few pictures with wedding photographer Maddie Wilbur at the picturesque Horsetooth Reservoir in Fort Collins before heading to their reception.
When the couple was all but 50 feet away from the parking lot, disaster struck when a rattlesnake came seemingly out of nowhere and bit Johnny on the ankle. According to Maddie's Facebook, the three of them tried to wave down a passing park ranger who apparently just waved back and said "Congratulations!" before noticing something was actually very wrong and coming over.
Now, in case you have never watched Animal Planet before, rattlesnake bites are bad news. Real bad news. Rattlesnake venom acts fast, and can either attack the skin tissue or the nervous system, and victims who have been subjected to a venomous bite need to respond quickly, or results could be fatal. Laura and Johnny just pledged "till death do us part" not even two hours prior, but they definitely weren't expecting something like this to happen.