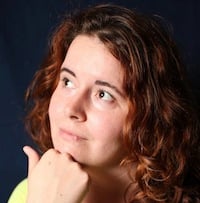 Filed by Aimee Lutkin

|

Nov 02, 2015 @ 12:50pm
Matt and Heather Koehler were married in September, and although it was apparently a beautiful ceremony, there are only grainy cell phone pics recording it. Right before she walked down the aisle, the bride found out there'd been a terrible mix-up and the photographer she hired wouldn't be able to make it to the ceremony. Her friend Stacey felt so terrible for her that she called up a friend who had never even met the Koehler's and explained the situation. Why? Because that friend, Dana Gruszynski, is a professional photographer with a soft spot for love. And they made plans.
She writes on her blog that after meeting Heather she offered to do a re-shoot of her and Matt in their wedding clothes, so they'd have something for the mantelpiece, at least. But she didn't think that was enough:
We set the date for 3 weeks later. I NEEDED to do something more for this bride so I got to work. I contacted her sister, Ashley, and she helped me get started. She contacted her side of the family and rallied up everyone she could. I also contacted one of their best friends, Kevin, and he helped me rally up Matt's side and friends.

Matt & Heather got married on September 12th, 2015 at My Sisters Barn. I saved the cell phone pictures I found on Heathers Facebook so I had something to go off. I wanted to recreate this day as close as I could.