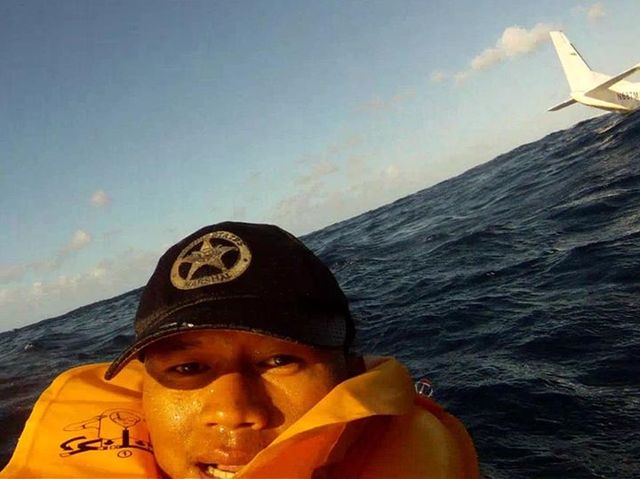 Bae caught me crashin'. (via Ferdinand Puentes)
Ferdinand Puentes lives on Hawaii, and as we all know, Hawaii is a great place for exciting outdoor activities like snorkling, surfing, hiking, and piloting small aircraft over the largest body of water on Earth. Sadly for Ferdinand, the Cessna he was in with several other passengers suffered a catastrophic failure and plunged into the sea. Things were not easy for Ferdinand, as he told KHON2 news: "Steel-toed boots, heavy work jeans, and long sleeve shirt. It was hard and exhasting to swim with all of that."
The craziest part of this story, however, is that Ferdinand also filmed the plane crashing by turning on his GoPro camera:

I'm sure if you crashed in a plane everyone would totally be this calm.
Fortunately, the plane crashed about half a mile from the island of Molokai, better known as the home of the world's last and most famous leper colony (the colony was disbanded in 1969 but fourteen former patients continue to live there. The town only has a population of 122). You can see Molokai in the background of this picture below, although keep in mind that Ferdinand was wearing steel-toed boots and work clothes, so I would not have advised him to swim. Fortunately, he was able to use one of the seats as a flotation device (that's right, people - it works):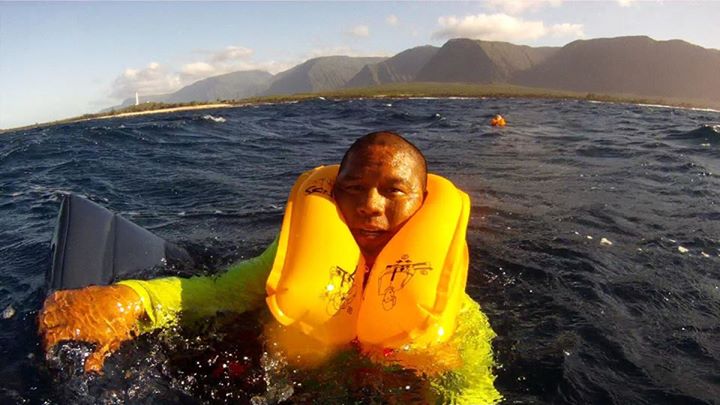 Incredible stress and tragedy aside, that's a great shot of Molokai. Nice place to be a leper.
(via Ferdinand Puentes on Facebook)