Filed by Myka Fox

|

Sep 04, 2014 @ 10:54am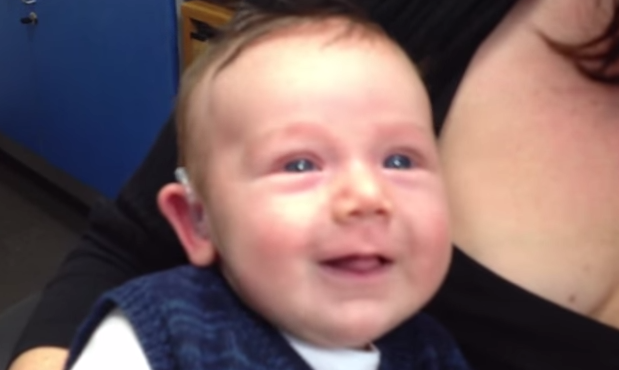 First moment with his fifth sense.
While there were definitely moments growing up where I wished I could tune my parents' voices out, baby Lachlan had never heard his parent's voices at all. His father Toby Lever writes that when Lachlan was born he "was diagnosed as having moderate to severe hearing loss in both ears."
That all changed when, at 7 weeks old, Lachlan was fitted with a hearing aid. Although Lachlan is initially startled and fussy from having something put in his ear, he quickly becomes astonished by his new sense of hearing and smiles at hearing mom and dad's voices for the first time.
The video was posted only a couple days ago, but Lachlan is now two years old and is "doing remarkably well."
So beautiful. Little does he know the earful he's going to get from his parents in the years to come.
(by Myka Fox)