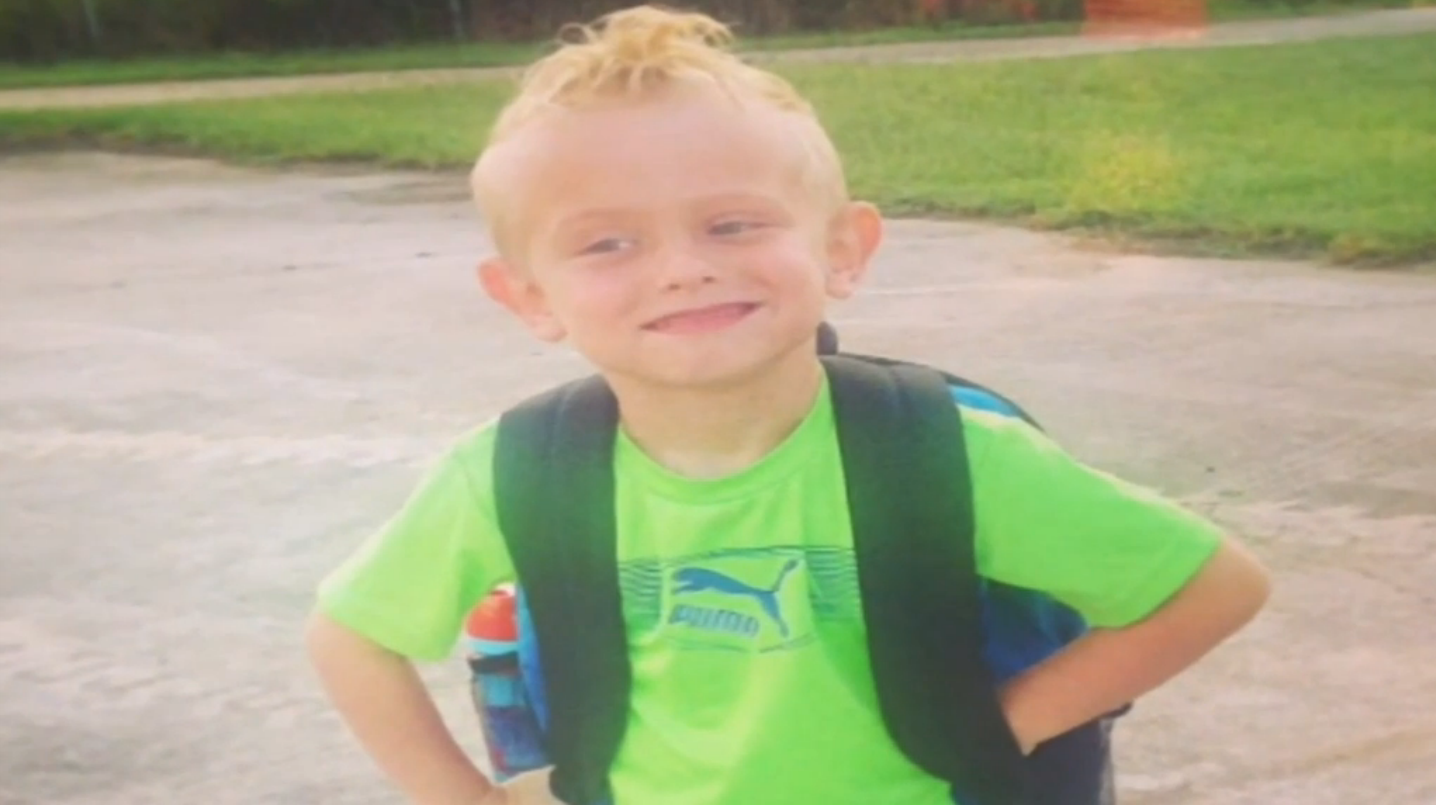 To be fair, this kid clearly needs some prep time before any picture day.
Florida mother Ashley Habat has a 4-year-old son named Will, who up until recently was enrolled in Sonshine Christian Academy (get it? Son...shine. Get it?). According to her interview with News4Jax, Habat was running late taking Will to school on August 21, and when she arrived, she was surprised to hear a teacher say "It's picture day, Will! Are you excited?" She complained to the school that they had not given notice that it was picture day. The school replied that they had slipped a note into students' folders the week before. Habat apparently thought this level of notice was insufficient, and took to Facebook to say so in a post she set to be seen by "friends only."

*dislike.
Unfortunately for Habat, she also tagged the school in the post, negating her attempt at privacy. Before she left to take Will to Sonshine the next day, she got a call asking her to drop by the office when she came. When Will skipped off to class, the school administrator told Habat that after that day, he would no longer be welcome at the school.
They also sent a letter, stating that Ashley's "relationship with Sonshine did not get off to a very good start the first day of school. ...You utilized social media to call into question not only the integrity, but the intelligence of our staff. ...These actions are also consistent with sowing discord, which is spoken of in the handbook you signed."
Said Habat, "I was in shock. Why would you expel a 4-year-old over something his mom posts on her private Facebook page only people on her friends list can see?" She happens to be wrong about that first part—because she apparently doesn't know how Facebook works, but she's right about the punishing-the-child aspect. I mean, do you really want to leave a 4-year-old to be educated solely by someone who can't even write Facebook posts correctly?
The school had no comment.
(by Johnny McNulty)