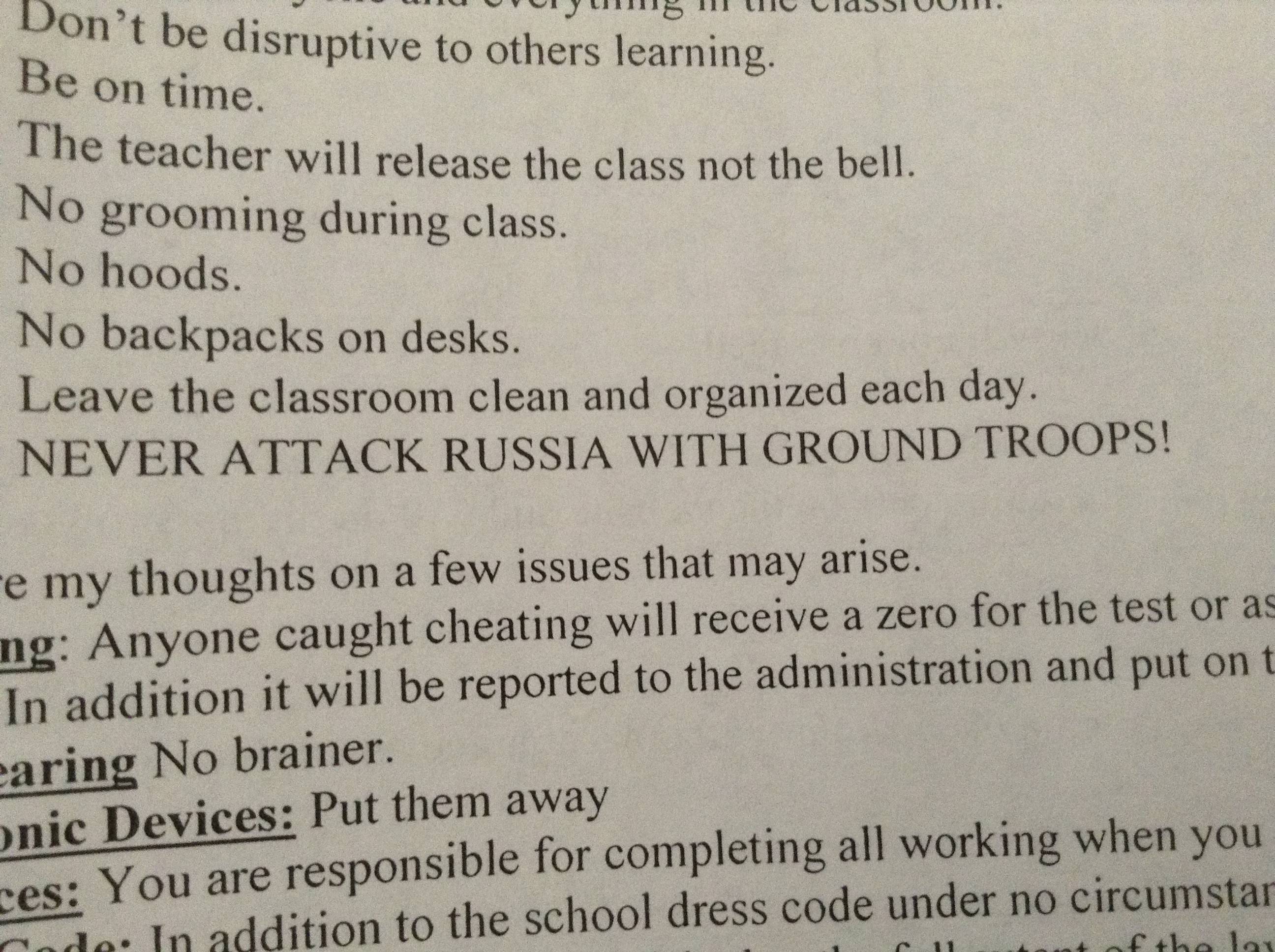 When the Nazis launched Operation Barbarossa, they also left a lot of backpacks on desks.
Really great advice. If history has shown us anything, the best way to defeat Russians is to let them invade a huge geopolitical region, take it over, and wait for the inherent weakness that creeps into an autocratic regime governing far too vast a territory with far too few people, all of whom are depressed, drunk, and don't want kids. Doing that is really effective against Russians. Everything else, not so much.
According to the redditor who posted this, this is what they just received from their new Geometry teacher as they returned to school. (Kids going to school in August? What is this, a country that passed education reform? No.) This is part of the age-old and majestic tradition of Back To School: "fun" teachers coming out of the woodwork to show kids that sometimes individual sentences can be fun. The only difference between this and back-to-school a decade or more ago is that those fun teachers are now playing a delicate balance between trying to get their students to post them on Reddit and simultaneously pretending to be "too old to get the Internets."
(by Johnny McNulty)