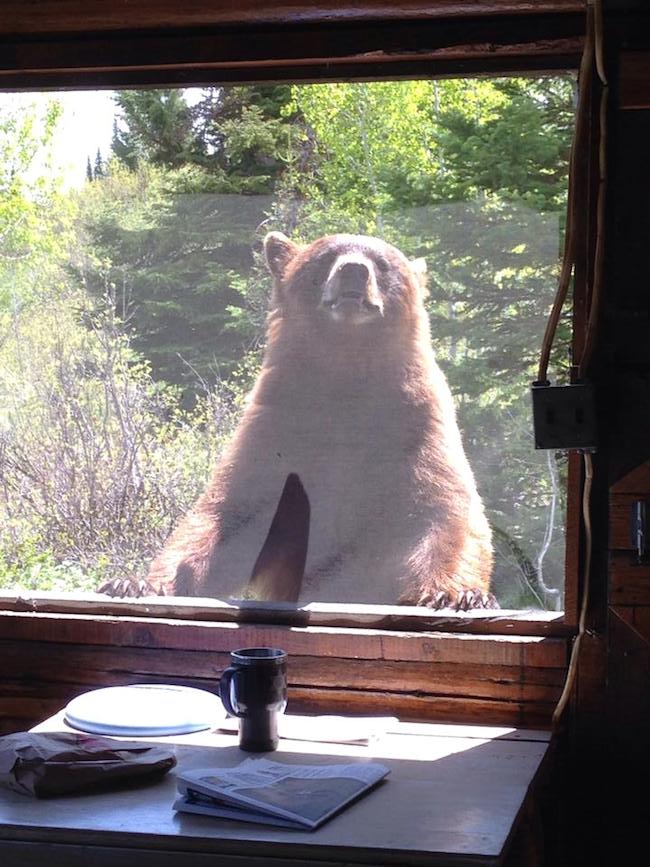 "Is that the new iPhone?" (via)
There's a good reason that being alone in the woods is such a popular theme for horror movies. Because the wilderness is full of all kinds of creatures that could potentially kill you, cell service is spotty at best, and your closest neighbors are unlikely to hear you scream things like, "There's a bear climbing through my window!" That's the situation one woman found herself in while staying in Wyoming's Grand Teton National Park recently.
.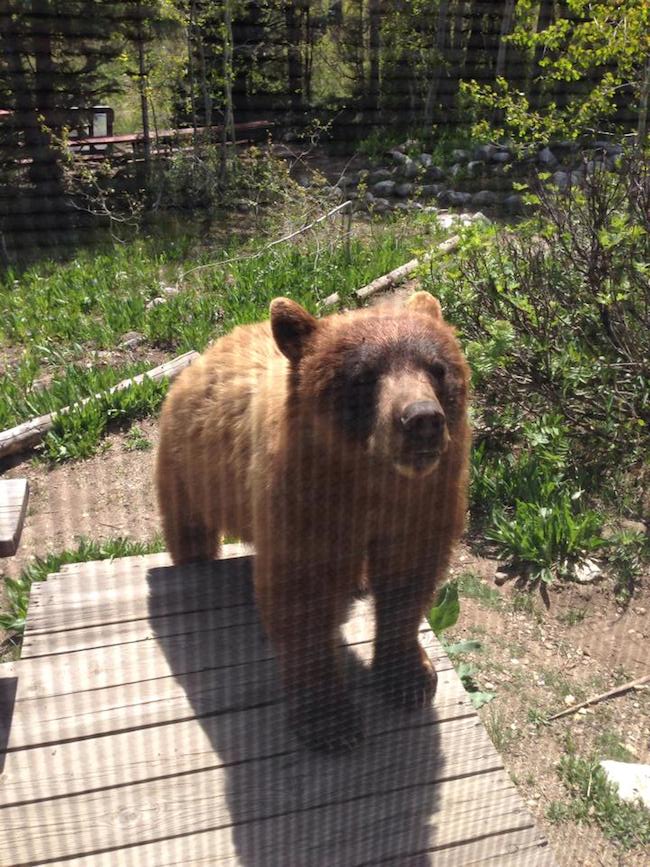 "Could I interest you in feeding me Girl Scout cookies?" (via)
Because the Cinnamon black bear didn't appear to be overly aggressive, so she decided to use the opportunity to capture the (hopefully) rare photos.
.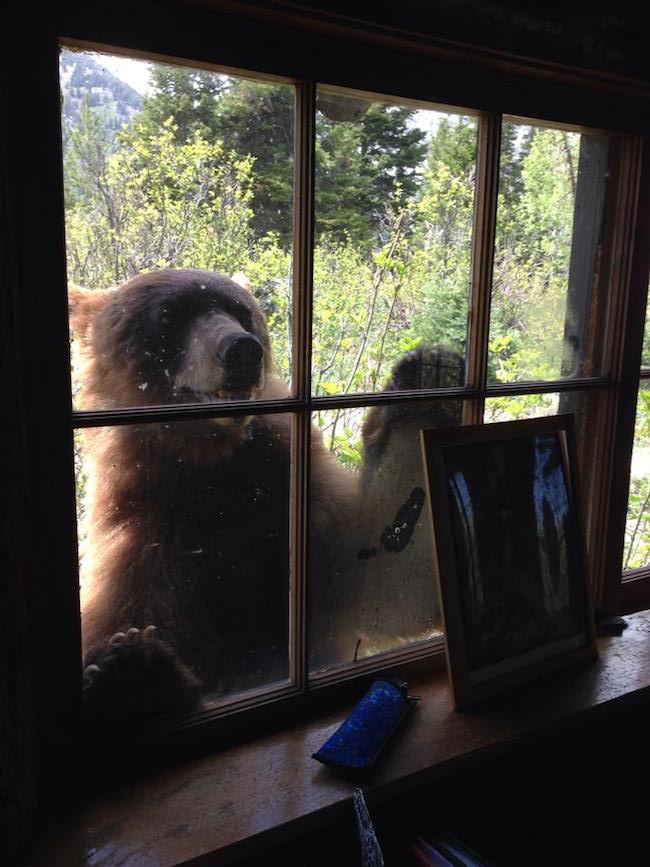 "C'mon, you watch too many movies." (via)
She didn't have a gun, so began banging on pots and pans while the bear scoped out the perimeter, which may have given the hungry bear the idea that she was cooking up some grub. Because that's when he invited himself in by way of a non-bear-proof screen window.
.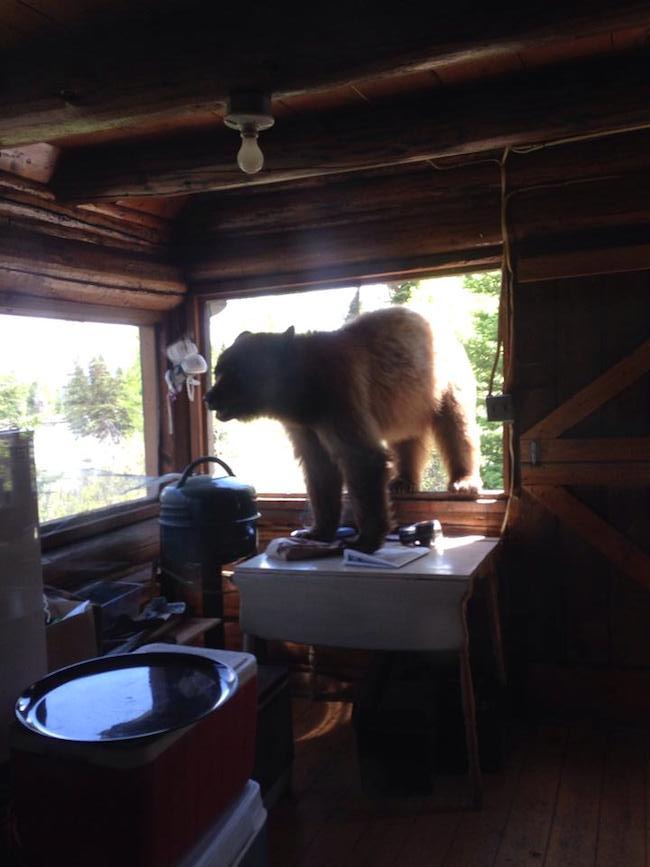 "Hey, honey." (via)
She felt safer inside the cabin while the bear was outside, but once he came through the window, she decided it was a good time to make an exit. If you'd prefer this story with a happy ending, stop reading this and check out an awesome video of a bear cub playing with a flagstick on a golf course. Too cute! Right? Good times.