Filed by Myka Fox

|

Jun 26, 2014 @ 10:28am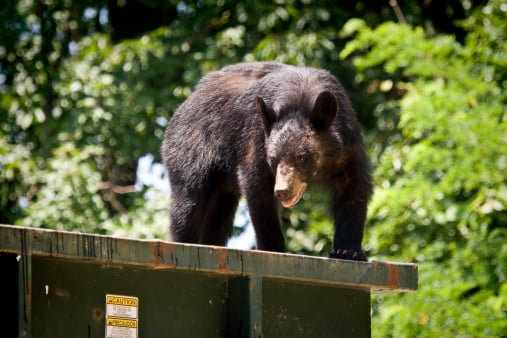 Some one-year-old just got my birthday wish.
Alicia Bishop and Glenn Merrill were rushing around getting things ready for their child's first birthday party when a young black bear crashed through the skylight in their living room.
In my imagination, the scene looked something like this:
Only with a bear.
Merrill was in the room when it happened. He heard the skylight creaking, and the next thing he and the bear were face-to-face. They locked eyes and stared at each other in disbelief.
"I don't know who was more stunned," Merrill told the Juneau Empire. "I think both."
While the family left the living room and made sure their child was safe, the bear had his way with the cupcakes.
"The bear walks over and puts its paws up on the table and starts licking his birthday cupcakes, and I'm just like, you've got to be kidding me," says Bishop.
The couple opened a door that lead to the backyard and "shooed" the bear until he casually walked out, but that wasn't the end of the cupcake heist. He walked around the backyard and peered in through the window.
"It was up by the window like, 'I want more cupcakes,'" Bishop said.