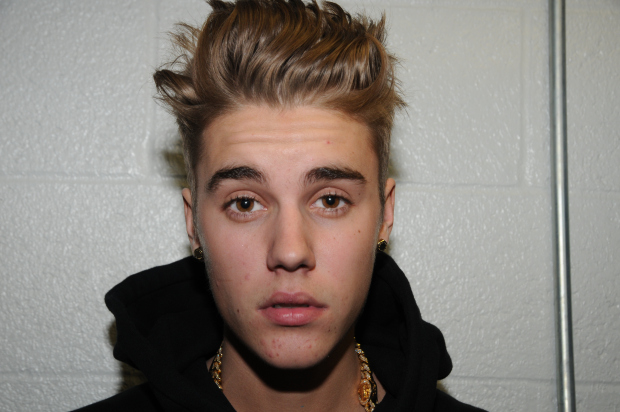 You want to see my tattoos? I'd be honored to share them with you. (Via Miami Beach PD)
Yesterday the Miami Beach Police Department opened up their "Biebs Forever" scrapbook and released a pile of pics they took to commemorate the night they arrested Justin Bieber for driving real fast while wasted and on suspicion of being a tool (that last charge was later dropped). These new images are of all that sweet Bieber Ink, a collection of photos of Justin's tattoos they took to keep on file should they ever need identifying information on the most famous juvenile delinquent since Dennis the Menace.
We're sure Bieber has a story to tell for each of these tats. Let's listen!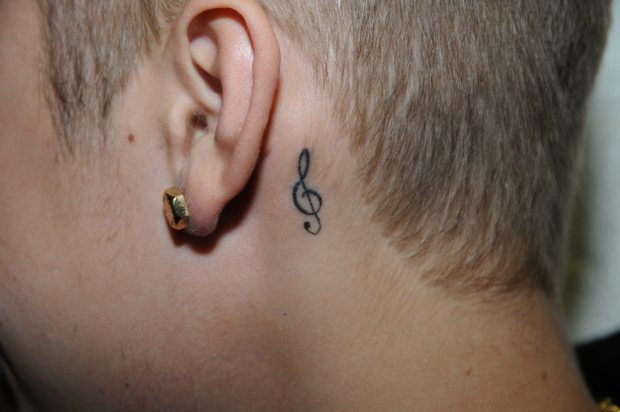 "Let's start with this squiggly thing. I saw it and thought, cool! A messed up "S" for Selena Gomez who messed up my heart. The tattoo guy said it had something to do with music but no idea if that's true. I paid him extra to shut his stupid fucking mouth and do his job."
(Via Miami Beach PD)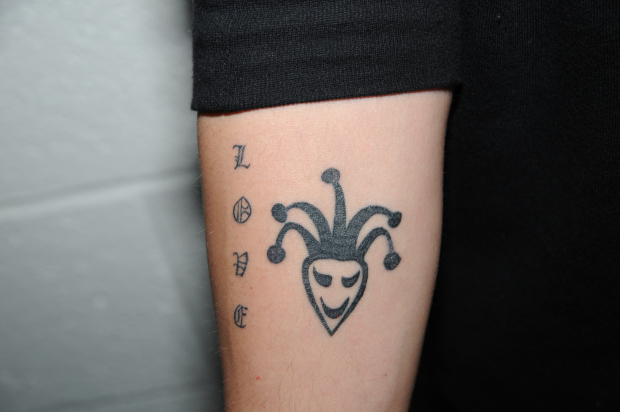 "I wanted to express my love of joking around with this 'Love + Jester' tat. I'm a real cut-up. Ask any South American prostitute and they'll tell you how hilarious I am."
(Via Miami Beach PD)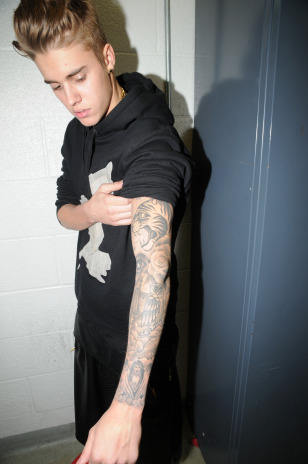 "I sold the rights to this arm in a $3 million licensing deal with Ed Hardy. I can't even use it to pick up stuff anymore. Worth it for this badass jungle scene, though."
(Via Miami Beach PD)