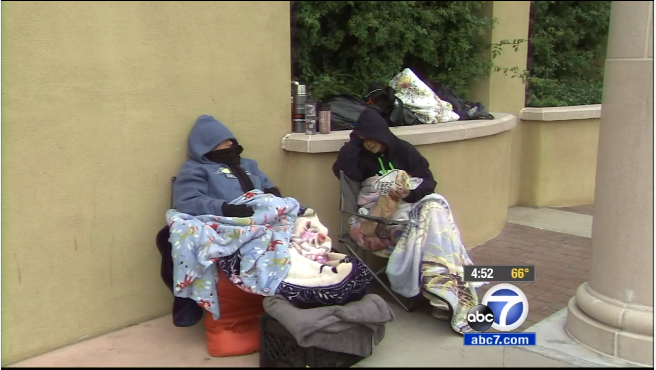 First in line to get trampled. (Via ABC)
Vicky Torres and her friend Juanita Alva (pictured above) are bundled up in the frigid 66 degree California weather, camped out in front of a Best Buy. They've been there since Wednesday the 5th, three weeks before Thanksgiving, because they want to be the first in line for Black Friday sales.
They've been there, round the clock, taking turns holding each other's spot each night while the other one gets to go home to sleep.
It has been almost a week, and they are still the only people in line. I suspect if we check in on them again in another week's time, that will still be the case.
ABC 7 interviewed some people going in and out of the Best Buy about what they thought about the line-waiting, and got responses like "I think it's kind of crazy."
Incorrect, it is totally crazy.
Torres and Alva said they are hoping to get a 50" hi-def TV for $199.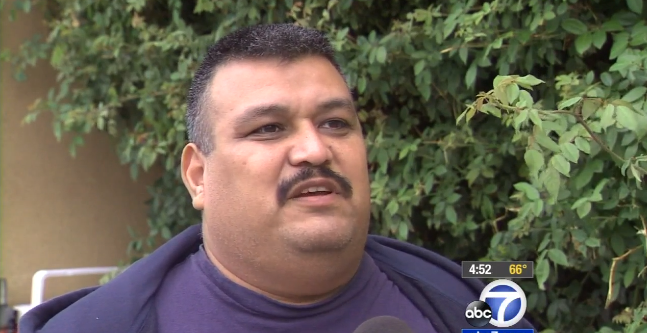 "We're just here to get our stuff and that's it." (Via ABC)
ABC reports that Alva's husband also hangs out there, if for some reason neither of the ladies can be there.
"The point is to get the sales, because everybody is on a fixed income and we don't have that kind of money to splurge," Alva's husband said to justify this ridiculousness.
Listen, dude, I get it. Money is tight for a lot of people right now, but you have your wife set up like a glorified paperweight, pimped out into virtual homelessness, so you can get a TV.