Let him have this. His father is dying.
It stands to reason that a teenager who makes everyone call him "Flynn" would also post everything he eats on Instagram. And since Walter Jr. only eats breakfast, we could expect his Instagram account to look something like these photos of eggs and cereal, put together by BuzzFeed. Louis is just happy these meals aren't the most awkward family dinner of all time. Say, wouldn't it be funny if all the characters from "Breaking Bad" were on social media?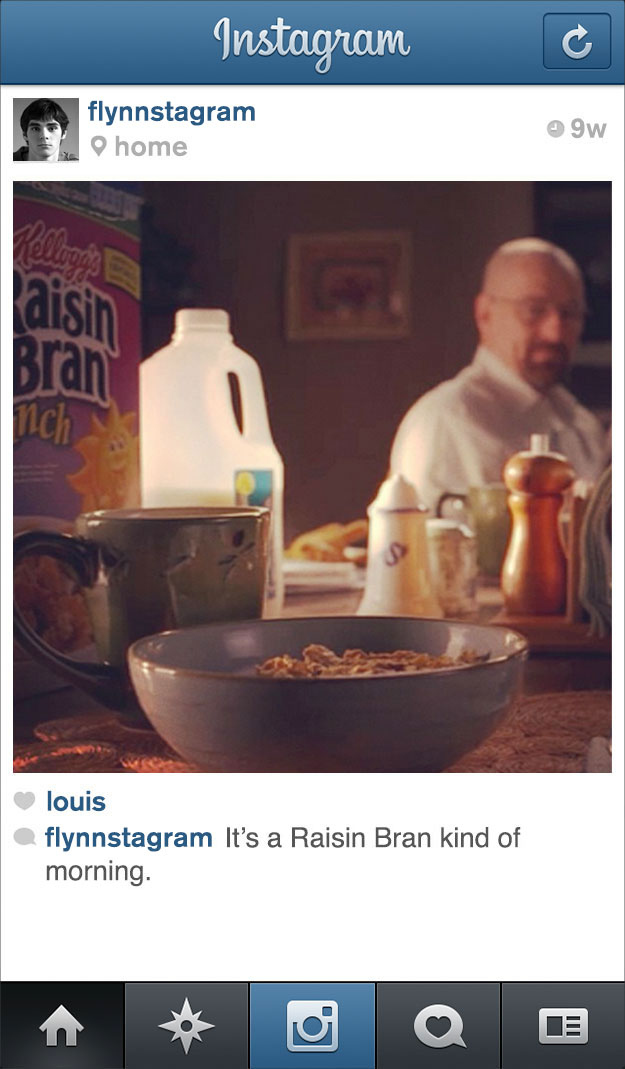 It's the cereal kids and meth manufacturers can agree on.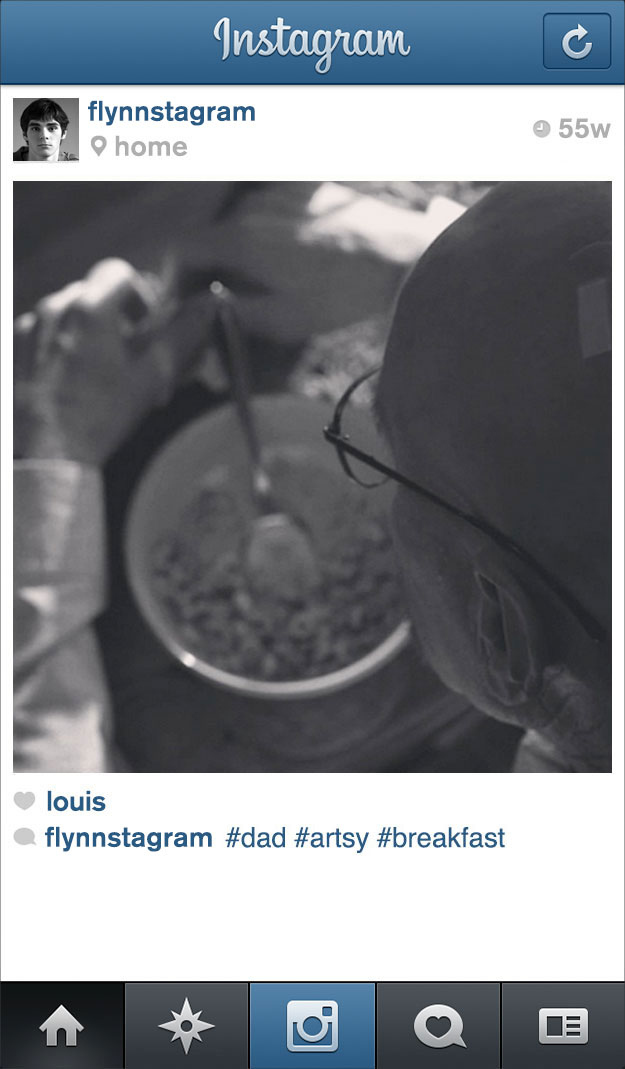 Even Bryan Cranston's breakfast-eating deserves an Emmy.
Check out more photos from Walter Jr.'s Instagram account on BuzzFeed.
(by Shira Rachel Danan)