Filed by Myka Fox

|

Jul 16, 2014 @ 5:28pm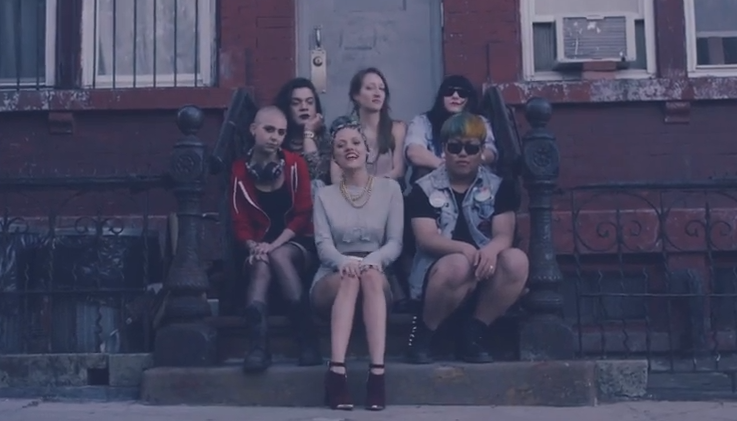 She's the only one smiling...
Hey you guys! It finally happened! Some outsider moved into Brooklyn and then acted like they originated it!
Caty Shaw AKA Fake Kreashawn moved to Bushwick, Brooklyn from Virginia about 5 minutes ago and is ready to tell you all about how hard Brooklyn girls go.
Her song, "Brooklyn Girls," unapologetically co-opts all the hipster girl cliches into one tidy song: spontaneous backyard dance parties, breaking bottles onto graffiti (what?), facial piercings (she has none but, you know, she found a couple people who did and shoved them in front of a camera in exchange for some dirty street noodles), and so so many shots of combat boots. The biggest hipster cliche of all is generalizing that the Williamsburg/Bushwick part of Brooklyn represents all of Brooklyn, which is frickin' huge, and most of its population has never heard of Neon Indian, let alone heard them before they were cool. Her voice reminds me of that one girl from that one song, and the general musicality of the track shares all the creativity of a game of beer pong.
Get ready to hate this, because it has been a long weekend since Rebecca Black's Friday.