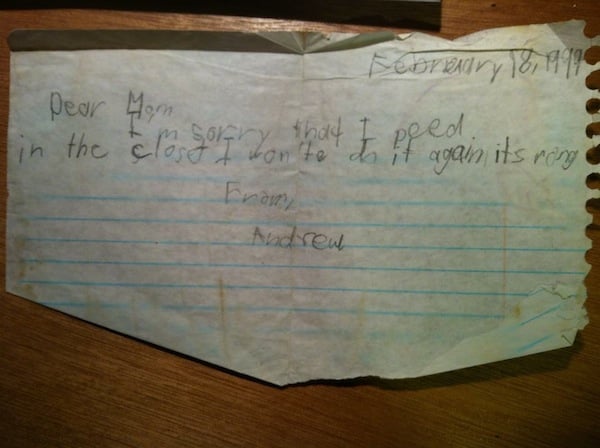 It's wrong and it's soggy. (via)
Kids are shockingly disgusting, perverse, and inappropriate. They're also our future. So we should probably pay attention to the weird messages they're passing to each other during class, because someday they'll be teachers, cops, and senators still passing poorly spelled notes with overtly sexual content. Here are some of the best kids' notes we've ever seen, and by best we mean they'll make you question ever having children.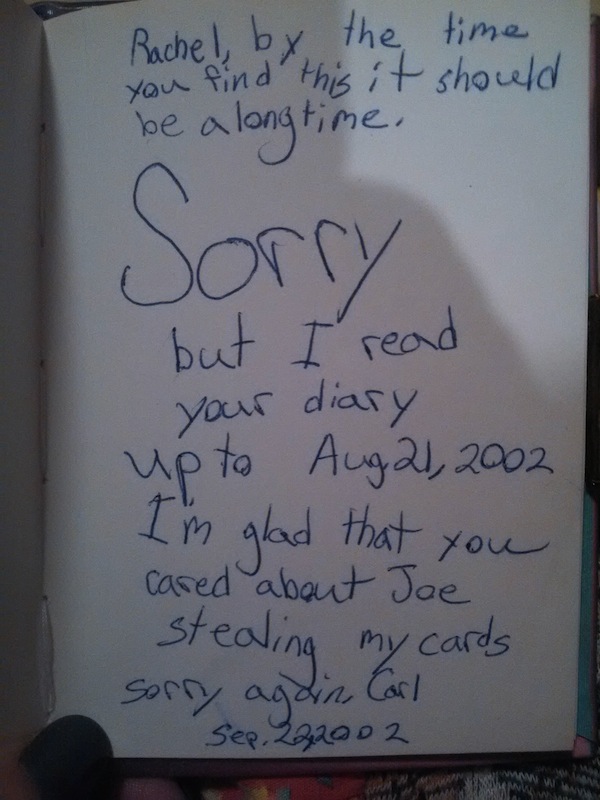 '
And as soon as Rachel finds this, Carl will be dead. (via)
.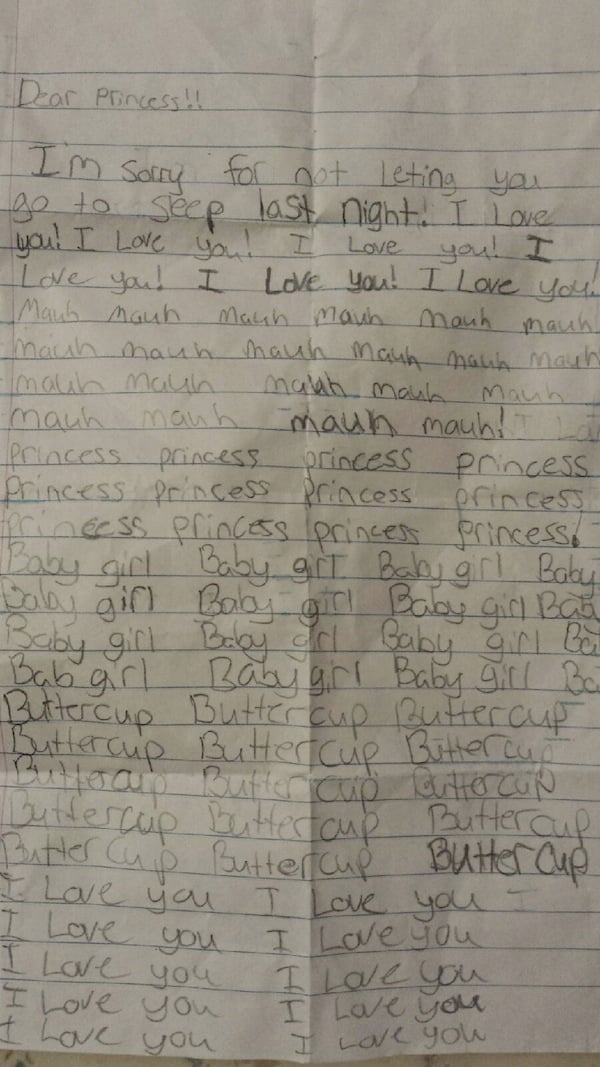 Might be coming on a little strong there. (via)
.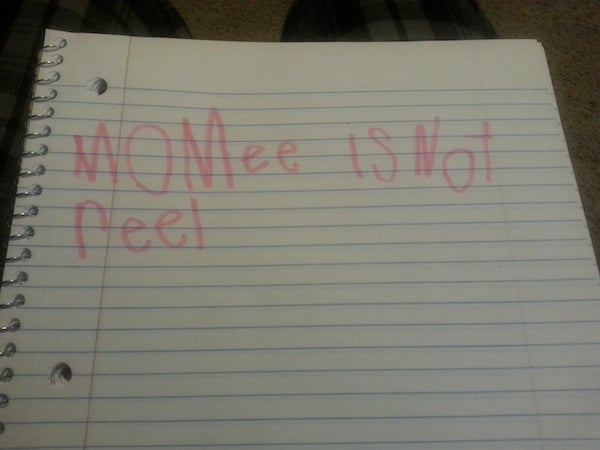 Then who is reading this? Ooweeooo. (via)
.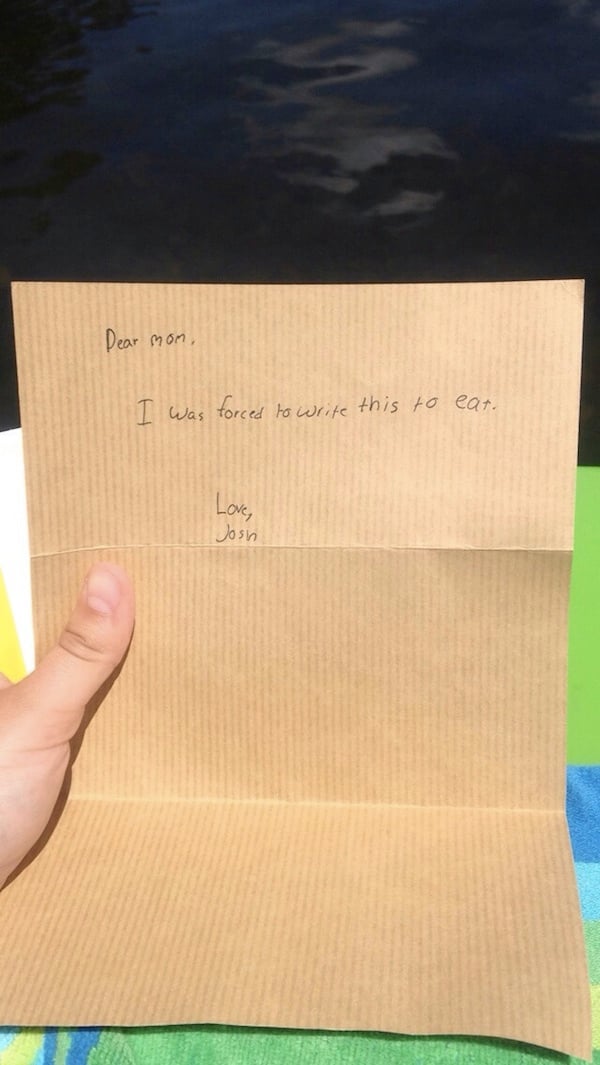 Glad to hear summer camp is going well, Josh. (via)
.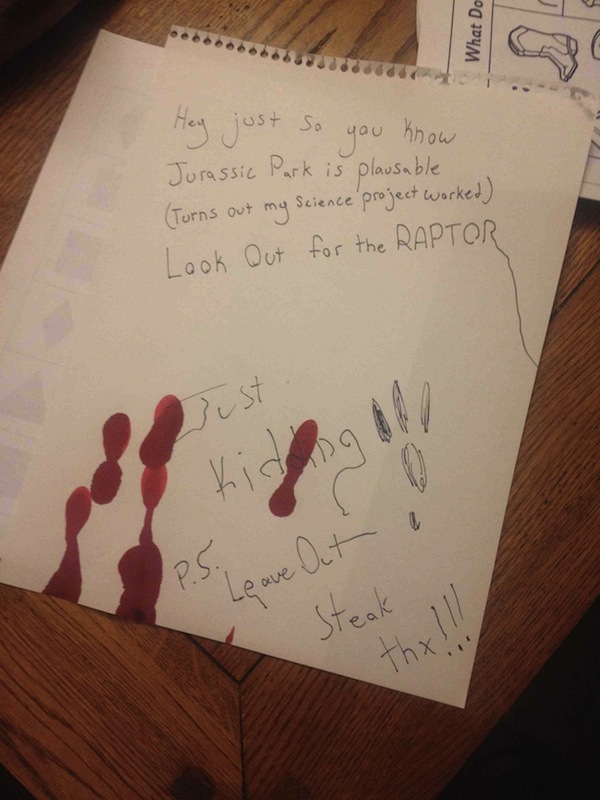 Dinosaurs prefer top saurusloin. (via)
Updated 10/10/14: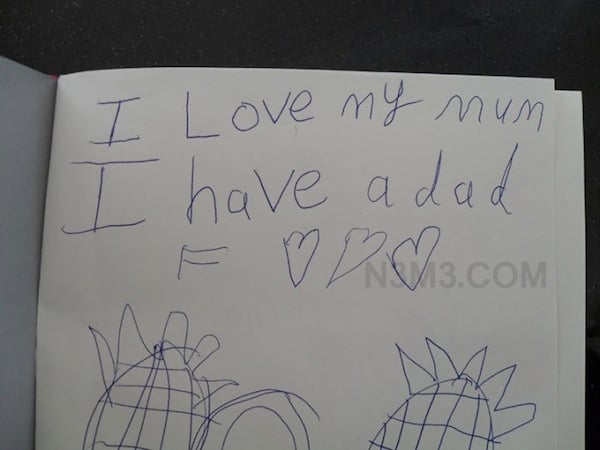 And just how do you feel about your dad? (via)
.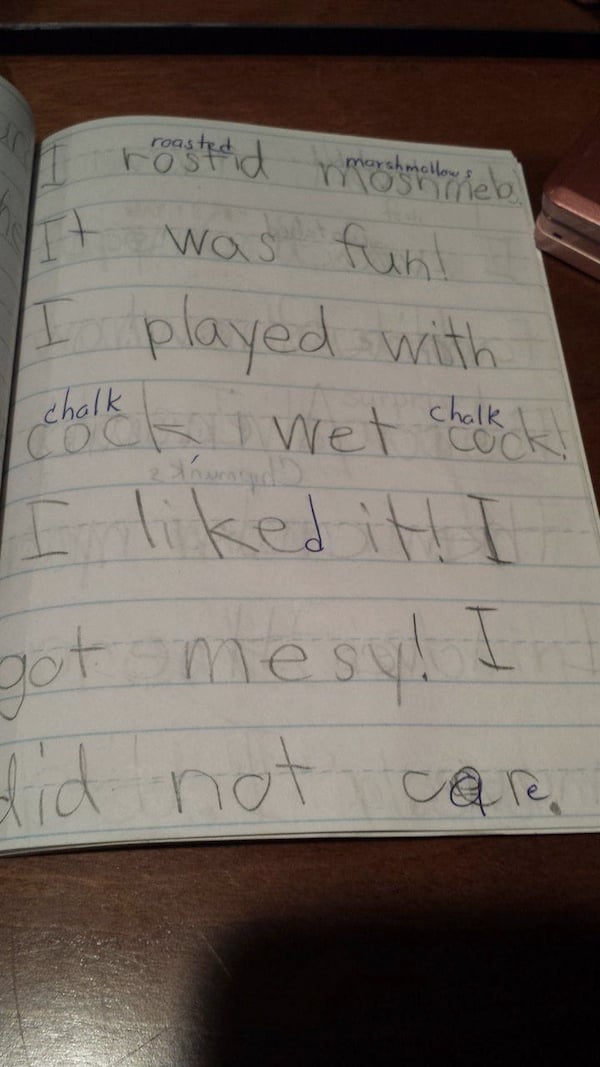 Cock and moshmebs sounds like a recipe for disaster! (via)
.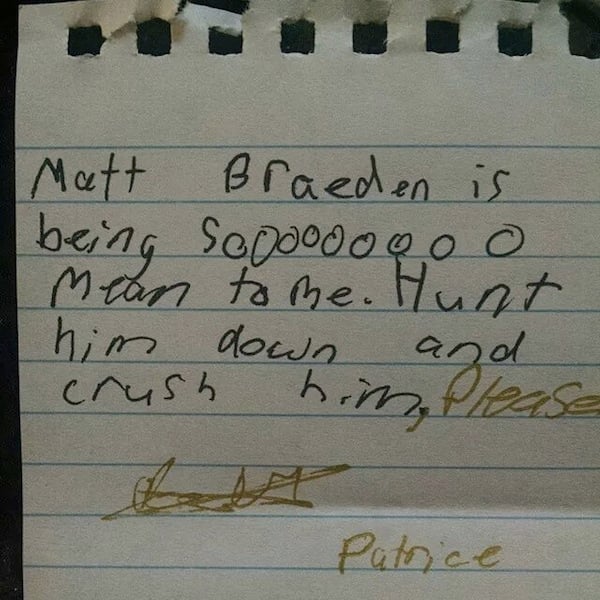 Alright, I'll crush him. But only because you used the magic word. (via)
.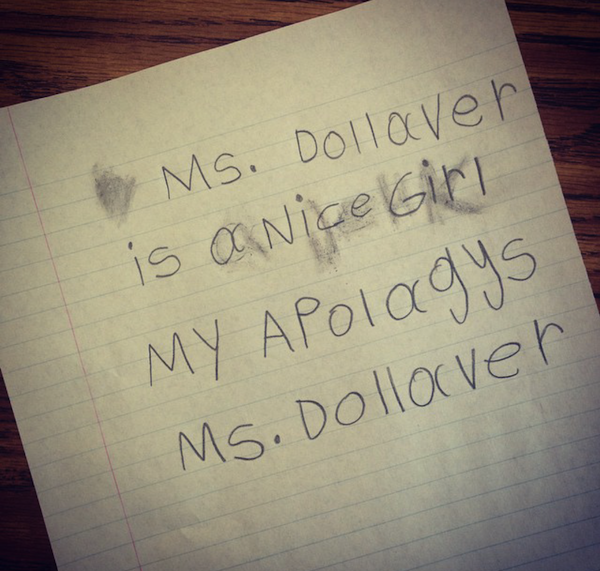 It's not what you said. It's what you didn't say. (via)