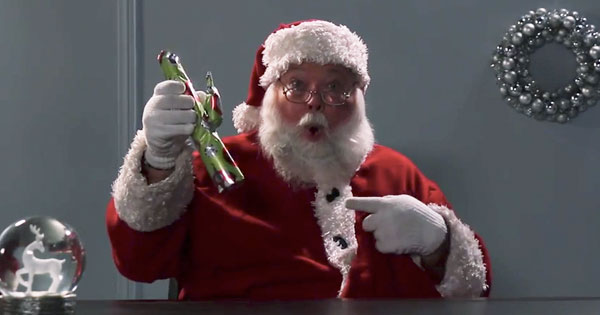 Yeah, Santa. We all know what it is.
Just so you don't get your hopes up or anything, I want to let you know that I'm going to break blogging protocol here and avoid any holiday-themed sex puns as I introduce this actual ad for Lion's Den Adult Superstore, which is parodying the upcoming Fifty Shades of Grey film adaptation. So, I won't be writing anything about "spreading Christmas cheer" or "stuffing stockings with care." There will be no potentially offensive "ho, ho, ho" jokes, nor will there be discussion of how hard it actually would be to cram oneself into a place through the narrow and dirty chimney. No talk of dangling of colored balls, nor licking of candy canes. You're better than that! You don't need it.
Instead, I will simply suggest that you enjoy this humorous video with a quiet dignity befitting your station as a distinguished Internet denizen:
My one critique of this commercial is it's a tad long for a TV spot. It could probably do with a little trim.