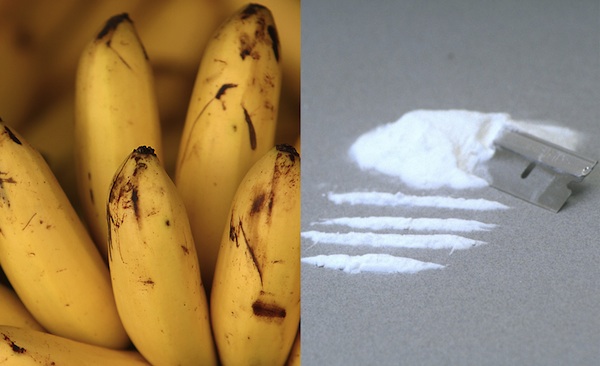 Bananas are a gateway drug.
A supermarket in Denmark opened up a shipment of bananas from Colombia, only to discover 100 kilograms of Colombia's other very popular export: cocaine. It must have been harder than an underripe banana for the employees who found the cocaine not to at least try to sell it and become ridiculously rich. By the way, we would definitely watch the Bradley Cooper film version of that, in case any big-time film execs are reading this.
Unfortunately, these employees were so upstanding that they simply put the cocaine on the shelf, let it go brown and spotty for a week, and then threw it out.