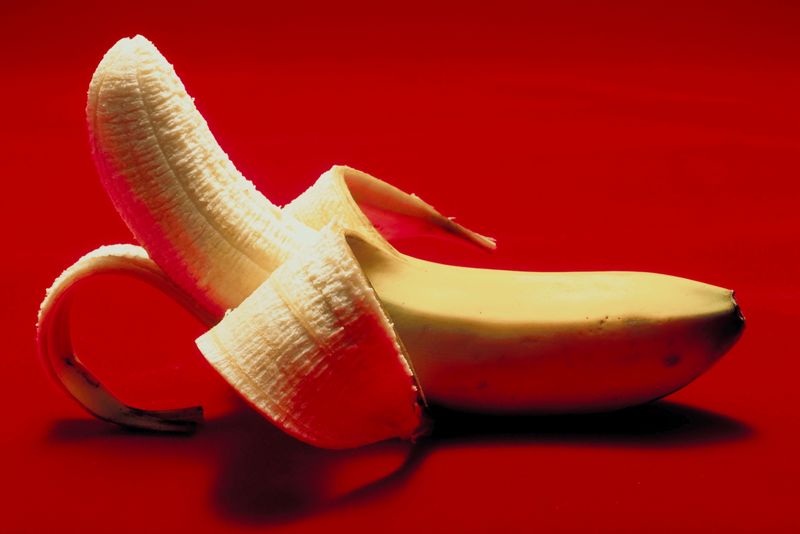 Fact: there is no non-sexual way to photograph a banana.
Hopefully, we won't have to correct this later, although if I find out there's been a more bizarre correction than this one, I won't really be upset. The Dartmouth is the school publication of Dartmouth College, the Ivy League university in New Hampshire with a reputation for political conservatism, long months of frigid cold, and serious drinking. Despite the fact that those three qualities are usually associated with schools having a strong Greek system (no one better to huddle up next to in a blizzard than your bros), the newspaper ran an op-ed last week calling for the end of the fraternity system, citing a hazing incident in which fraternity pledges were made to fellate an "ejaculating dildo." Except maybe not.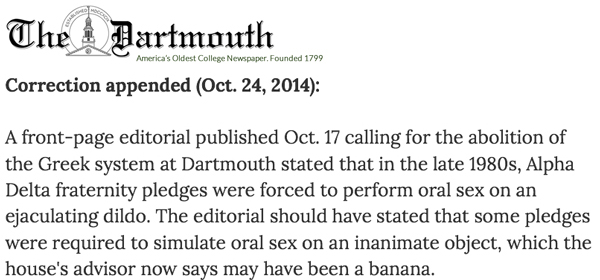 *"May have been".
Does it undermine the fact that pledging is humiliating, as well as simultaneously very homoerotic and very homophobic? Not really, but is it hilarious? Yes. Yes it is.
(by Johnny McNulty)