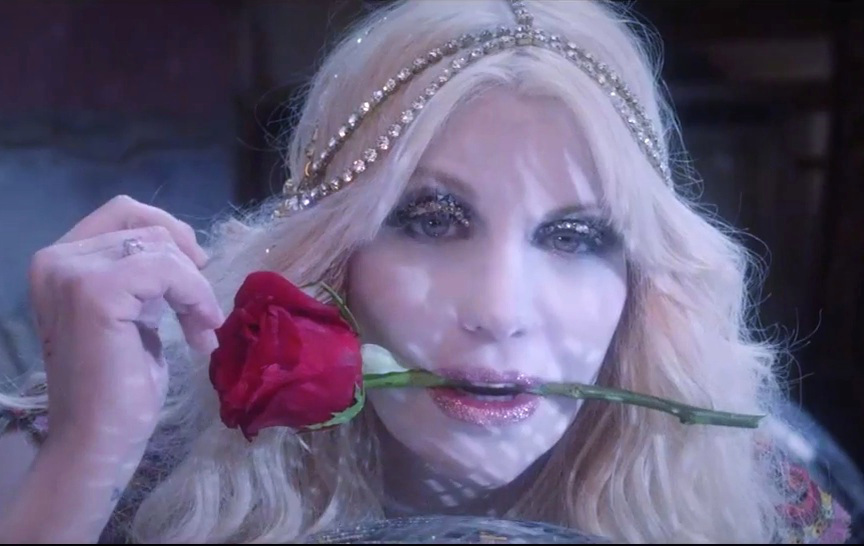 Those people who pay to have stars named after them are suckers, you can't even smell that crap. (via FlavorWire)
In her own search for floral immortality, Courtney Love states on her vlog that she has decided to go the way of Dolly Parton and Metallica by insisting she have her own rose. To ensure this, she has earmarked 1/100th of her $150mil estate (thats... um... 1.5mil?) to go toward the development of a glittering silver one -- they can do that now -- in the event she gets "hit by a tractor in a cornfield." Good thinking!
Did someone say Courtney Love doesn't love roses? Nobody better have said that she doesn't love roses. To say she's not crazy about roses is crazy because she loves roses. Here's the music video she premiered less than a month ago that proves she loves roses so nobody say she doesn't!
(by Myka Fox)