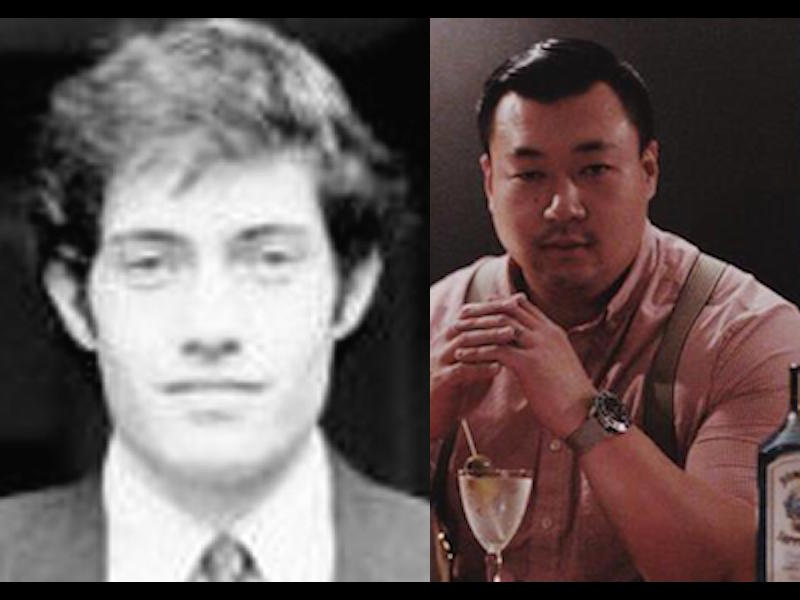 Left: Professor Edelman, Harvard Business School
Right: Ran Duan, "America's Most Imaginative Bartender" / Sichuan Garden manager.
(via Twitter and Facebook)
Normally, when a customer and a business get in a fight about overcharging, we're 110% on the side of the customer (if it's a fight over tipping, however, we're usually at least 20% over the bill including tax on the side of the server). In the case of Harvard Business School professor Ben Edelman, however, there may be such a thing as overkill in the pursuit of economic justice. Edelman recently ordered food online from local Boston-area eatery Sichuan Garden. Unfortunately, since Sichuan Garden had failed to update its website to reflect new prices, Edelman placed an order for $53.35 worth of food, but was charged $4 more than that. Charging different prices than are listed is a major no-no, and Edelman was totally right to get pissed, demand they fix it, and ask for a refund. Or, as it turns out, demand a penalty fixed at three times the overcharge: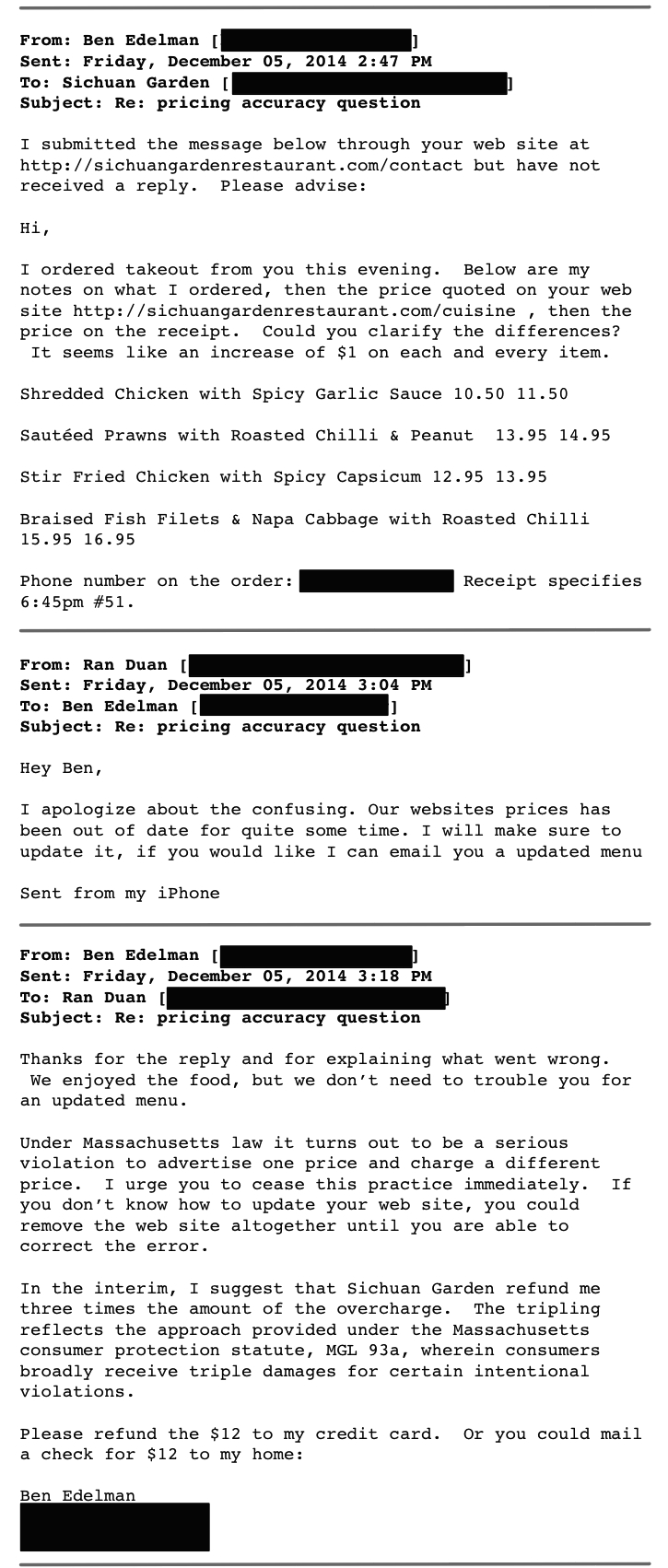 Look, Sichuan Garden is in the wrong. They listed the wrong prices. It doesn't sound like they're fleecing anyone at a rate that would make such an obvious ploy worthwhile (what with Edelmans out there, waiting), but it is illegal. That being said, we all know that the companies that actually get away with ripping off entire towns are much bigger than Sichuan Garden. Edelman, however, refuses to treat Sichuan Garden any different than Comcast (if, you know, anyone could actually make Comcast do anything).