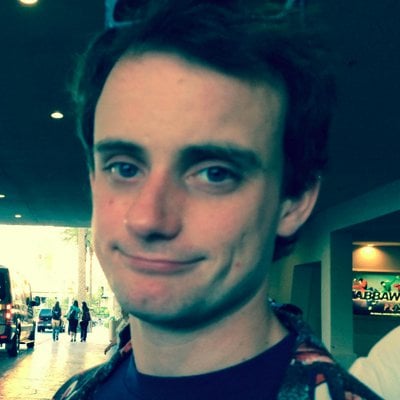 Filed by Johnny McNulty

|

Aug 29, 2014 @ 2:15pm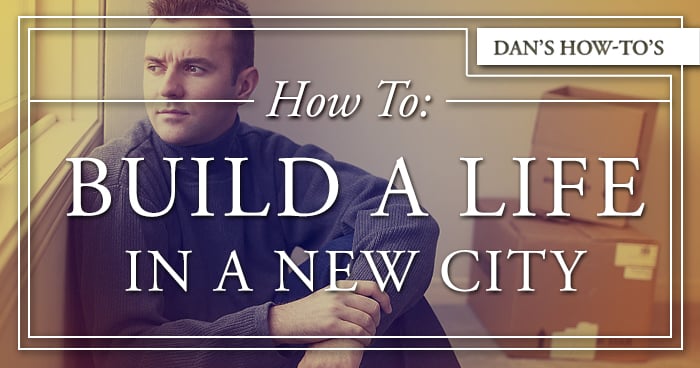 Finding your footing in a new city is no easy feat, but the many recent grads signing apartment leases right now are going to have to do just that. Here are some tips for starting from scratch:
First thing's first: find an apartment, a job, a basic social network, and make enough money to sustain yourself, while also finding time to pursue personal projects and greater aspirations, while also staying active and eating right and occasionally getting out into nature, while also staying in touch with friends and family, while also maintaining your mental health against a daily onslaught of humanity at its worst, while also getting enough sleep. The rest is easy!
Introduce yourself to the mayor as soon as possible with a vigorous handshake to be noted by the local press as a brash up-and-comer. You'll be hobnobbing with society big wigs in no time!
Walk your neighborhood to check out all the cool local spots for the few cheap ones you'll go to repeatedly and the vast majority you'll never, ever visit.
Popular bars and coffee shops are hotbeds of interesting, iconoclastic people to imagine yourself conversing with.
Join a local rec league if you're looking for friends named Gordon.
Get yourself arrested, in case some cute cop catches an eyeful of your mugshot and gets to thinking they'd like a piece of that action.
A housewarming party is a great way to bring all your friends in the area together to comment on the size of your kitchen.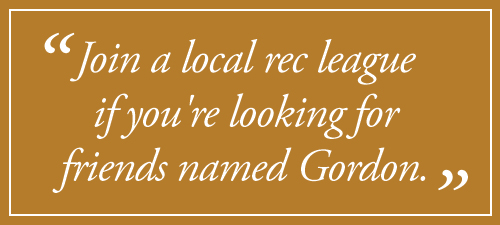 Check out a fucking independent book store, you precious little thing.
Taking up hobbies are a great way to expend too much time and effort on creeping incrementally towards arbitrary and meaningless goals, solely to stave off apathy and despair. Hey, just like life!
Throw a party for your building if you have too many worldly possessions.
Take up smoking cigarettes so you'll always have a cigarette when someone asks and maybe you'll eventually run into one of those folks again and they'll be your cigarette friend, thanks to tobacco. Thanks, tobacco!
Eavesdrop on the vast array of fascinating conversations all around you to amalgamate interesting tidbits and become very interesting yourself, like that Pacific trash island, but super interesting.
Fill out your schedule with cultural groups and weekly events, like hog league, swingers' bingo, Spanish vocab trivia, audiobook recitation club, slam poetry harbor cruises, white collar crime, kid detective agency, the Unification Church, rivet lickers, braille sanders, rivet licker lickers, subway ruckus boyz group therapy, or basketball.
No good story starts with "no," so for the first few weeks, say "yes" to everything (except the homeless, unattractive strangers, suicide pacts, and sports bars).
Just for kicks, see how long you can go without leaving your apartment, and then keep doing that indefinitely.
Dan Abromowitz doesn't know how to do anything. Follow him on Twitter.
Graphic by Cole Mitchell