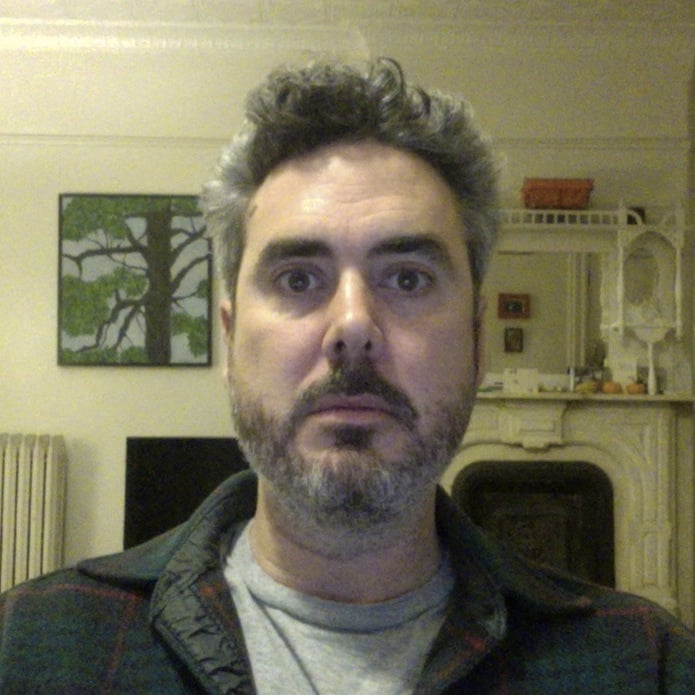 Filed by Bob Powers

|

Jul 10, 2014 @ 8:04am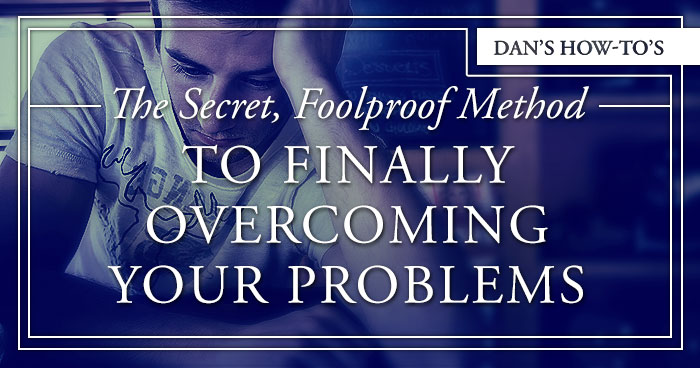 1. Make a list of your problems. For example, if you are in debt, you would write down, "Debt."
2. Identify strategies you might use to solve your problems. For example, if you are in debt, you should think of ways to get money to pay your debt.*
3. Look to friends, family, and colleagues with similar problems for further strategies. Think outside the box! For example, if all your friends are in debt, do the opposite of them.**
4. Cleanse your body of toxins.
5. Have a little snackie.
6. Map out obstacles that may hinder you from solving your problems. Difficulty is a common obstacle, as is you're tired. ⁂
7. Identify strategies for overcoming these obstacles. For example, if you're tired, you should think of ways to not be so tired.
8. It sure wouldn't kill you to smile now and then.†
9. Have another snackie; you've earned it. ‡
10. List pros and cons.
11. Color code.
12. Have yourself a think.
13. Come up with a good plan to solve your problems. For example, if you are in debt, your plan should address that.
14. Put your plan into action! This is the fun part.
15. Double-check that you were successful. For example, you should no longer be in debt. §
16. Congratulations, you no longer have problems! Now pick up a Carvel and make love to the wife.
*If your problems include being held indefinitely in a Turkish prison, this step is especially important. Don't skip this step!
** If you're in Turkish prison, it's unlikely you have access to anyone with any idea how to get out. Instead, you should maybe watch Eastern Promises, which I haven't seen but I think is about Turkish prison? It's got Viggo Mortensen, anyways, who's always a fortifying presence.
⁂ Okay, a quick Wikipedia says Eastern Promises has nothing to do with Turkish prison; it's got a famous fight scene in a Turkish bathhouse, but how's that gonna help you, you know? The movie I was thinking of with the Turkish prison was MidnightExpress, which my dad calls "a good watch." If you ran out and expended all of your meager Turkish prison capital finding a way to watch Eastern Promises, that's on you, I said you should "maybe" watch it, and you go rogue without even a quick IMDB. Good riddance.
† This is especially true in Turkish prison, where the real killer isn't Big Yusuf's big knife, but despair. Again, though, I haven't seen Midnight Express, so I can't say for sure. I do feel bad about misleading you on Eastern Promises, so if you send me the address of your Turkish prison (include cell block/# or a brief description of your pit) I'll see if I can't mail you a DVD of MidnightExpress baked into a nice pound cake. For help finding a DVD player, see steps 6-7.
‡ And don't just throw the cake away or tear it to pieces in your haste to get at Midnight Express. Maybe it got a little banged up in transit but that's my geegaw's recipe and regarding poundcake she knew what the fuck she was doing. Dole out that cake smart-like to your fellow Turkish inmate and you just might make it out of there intact.
§ By this point I'm assuming you're out of Turkish prison. Congratulations! You're welcome! If you tried and failed to escape from Turkish prison, God help you. Should have paid more attention to the steps, buddy.
(Dan Abromowitz doesn't know how to do anything. Follow him on Twitter.)