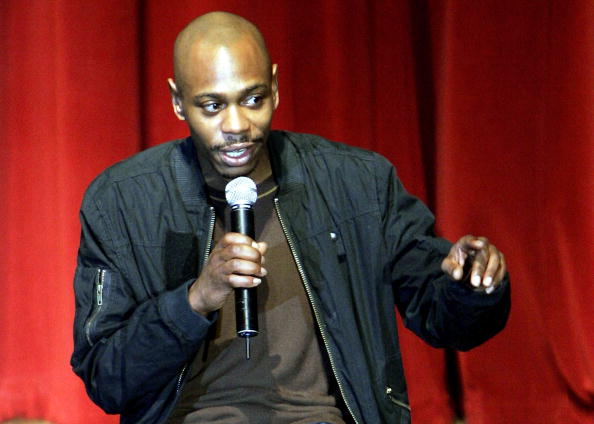 "I didn't quit, I'm just 7 years late for work." (via Getty Images)
Dave Chappelle made a rare late night talk show appearance on the Late Show with David Letterman last night, and Letterman pressed him on the questions we've been waiting seven years to understand: why would he quit his own comedy show? Why did he walk away from 40 million dollars?
Chappelle has been avoiding explaining his famous decision to walk away from Chappelle's Show for years, and this interview is evidence he hasn't changed his mind about keeping it vague. He claimed that he understands that people must think he is crazy, but he couldn't explain the mystery that surrounds him because he was insulated while all the gossip was unfolding.
"It was like living in the corner of perception reality, you know what I mean?"
Not really.
Then he put it this way, "When everyone thought Wesley Snipes was in jail, I saw him at a party."
Funny, but what about the money, man? Letterman stayed on him, and Chappelle admits that he would probably be happier with an extra 40mil, but even without it he would still be eating at the same restaurants where even richer people eat.
So apparently, there is a limit to how good your food can get, and to how far Chappelle will go to get it.
(by Myka Fox)