Filed by Myka Fox

|

Aug 27, 2014 @ 1:44pm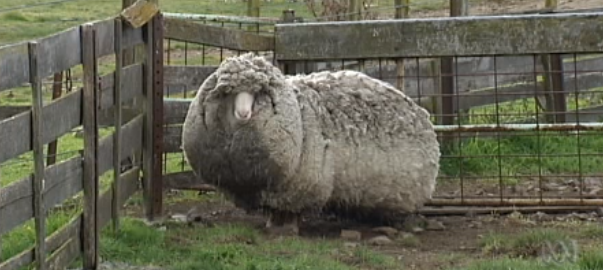 There's a ram in there, and maybe some goats and chickens, too.
No, that's not a low-floating cloud. That's Shaun, the never-shorn sheep.
Tasmanian farmers Netty and Peter Hazell found and captured what they believe to be the world's wooliest sheep. At six years old, Shaun, named after a children's TV character, is thought to be have been wandering around the scrubland for years on his own, and has never been shorn.
"He couldn't see very well because of the wool over his face, so I snuck up behind him and grabbed him," Peter told ABC of Shaun's daring capture. "Then Netty and I went and got the ute [utility vehicle] and put him in the back and brought him into the yard."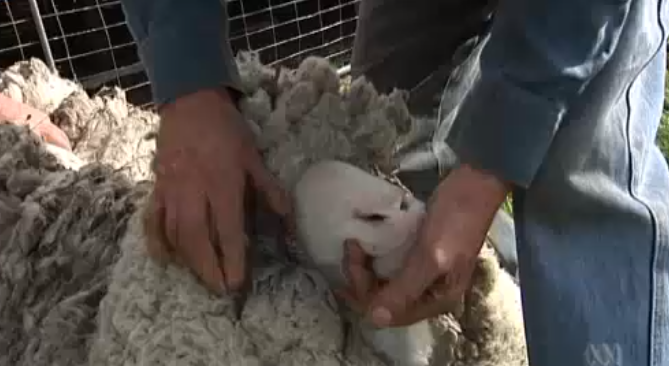 Shaun literally had the wool over his eyes.
"It is the heaviest sheep I've ever lifted," Netty said. "I just couldn't believe it, I just could not believe a sheep could have so much wool."