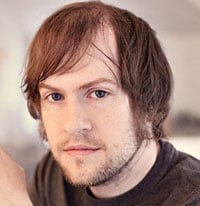 Filed by Brian Boone

|

Aug 19, 2016 @ 11:08am
Getting away with a crime requires finesse. It requires cunning. It requires that an individual not become easily trapped in the act of committing the crime. Like in, say, a chimney or a vent. Here are some criminals who would've gotten away with it had it not been for their inability to navigate small spaces.
1. After this guy in Seattle got caught trying to steal money from a vending machine in an apartment building's laundry room, he took to the skies…and stayed there.
The burglary suspect tried to bash his way out of an apartment building's laundry room in downtown Seattle, after being caught by residents trying to steal quarters from a drinks machine.

When that failed, he crawled inside the building's ventilation ducts - but got stuck and residents filmed his attempts to escape.
---
2. A man in Laurel, Delaware, broke into a middle school, and after taking the floor buffer for a spin, hopped in an elevator and then couldn't get out.