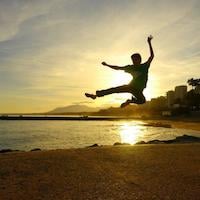 Filed by Mitchell Friedman

|

Jul 18, 2016 @ 9:05am
On July 16, whoever runs the Facebook page for the Manchester, New Hampshire Police Department posted a tiny little thumbnail of one of the most recognizable Pokémon, along with a possibly tongue-in-cheek call to a "specific number of people" to come down to the precinct to catch their Charizard.
The message reads:
Attention all area #PokemonGo players: we have recently found out that there is a #Charizard in our booking area. With the Charizard being such a rare character, we are only inviting a specific number of people. If your name appears on the following list you are one of the lucky ones. Come down to the station to capture Charizard. Hurry before the Charizard leaves!
The post went viral. But according to a representative for the department, it "has yet to net an arrest."
Maybe not, but if there was really a Charizard down there, people are going to get arrested just for the chance to catch it. Charizard is not a joke.