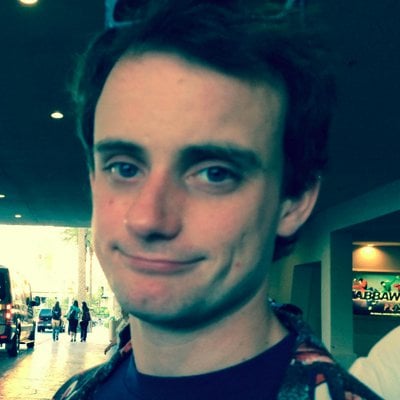 Filed by Johnny McNulty

|

Aug 19, 2014 @ 12:08pm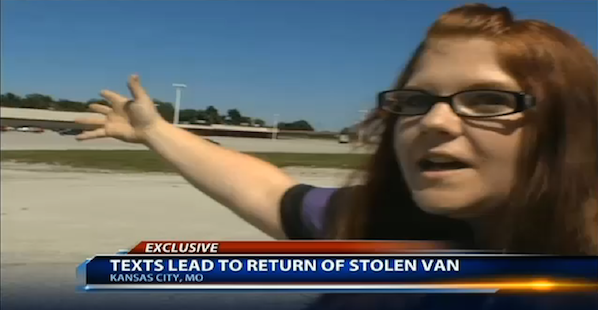 Megan Bratten, whose car was thiiiiiiiis big. (screengrabs via KCTV5)
Megan Bratten uses her van for work, so it was pretty upsetting when this single mother of five kids from Independence, Missouri found it stolen when she walked outside of a local Kmart. "An older gentleman was like, 'Are you OK?' and I said 'No, I think my car just got stolen," Bratten told a reporter from KCTV5, "then I remembered that the phone was in there and I thought, 'Let me text them a message' and I did."
Knowing the thieves would be able to see the cell phone in the van, Bratten began texting—in a very non-heartwarming manner, at first: "I used some pretty explicit words and I said, 'Hey, you just stole a single mother of five's work van. You are ruining my life here."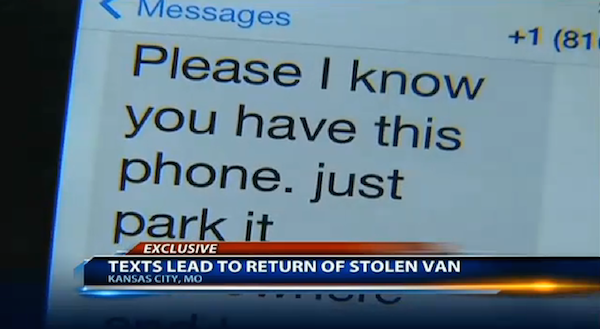 Park it like it's hot. Because it is. It is a hot car. You stole it.
Finally, she went for broke, flat-out asking for the whole enchilada, "OMG car thief people can you just give me my van back!" wrote the incredibly optimistic mom, "it would be epic, the miracle I need right now."
Well, she not only got the miracle she needed, she got the thief she deserved.
"Then he texted me back," Bratten told KCTV5, "and gave me step-by-step directions where to find the van and I went there with my mom, and my dog and the van were there."