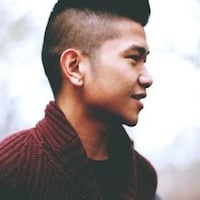 Filed by Keith Estiler

|

Apr 06, 2016 @ 4:32pm
On Saturday, April 2, a 20-year-old dude named Juan Carlos called an Uber and allegedly told the driver to drive him from Philadelphia to Herkimer, New York. According to the New York Times (and presumably the driver's GPS app), the trip would take approximately five hours.
At some point in the soon-to-be disastrous trip, the Uber driver, Corey Robinson, told Juan Carlos to take the wheel. Robinson, apparently, wanted to take nap in the backseat. Umm, WTF? (He did have to drive back, too, but still.)
So, Carlos hopped into the driver's seat while Robinson took a nap. That nap ended about a hour and half in the journey, when the Carlos crashed the car into a guard railing in Colesville, New York. Yup, that's what you get for letting some stranger drive your work car.
And how the heck did Carlos manage to drive the car into a railing, you might ask?