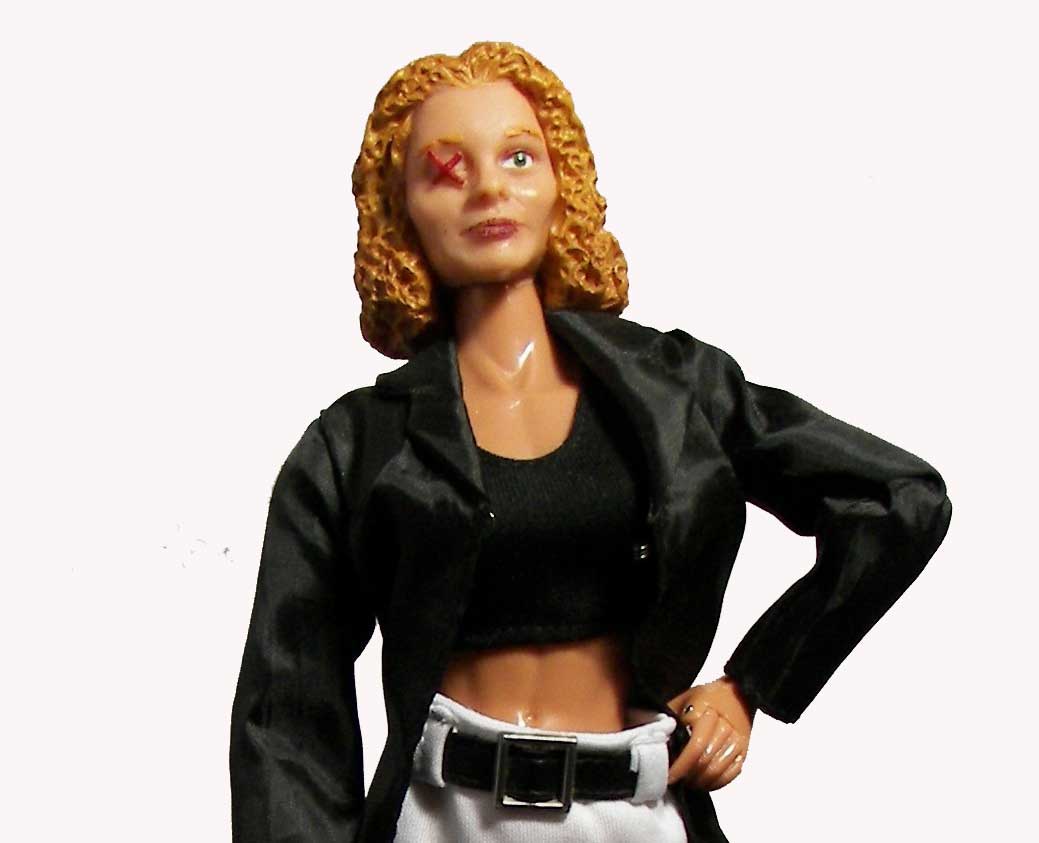 "X" marks the spot that proves this is not Kaci. (Via Herobuilders)
Remember Kaci Hickox? She was the Maine nurse who refused to submit to a quarantine after returning from Sierra Leone where she was selflessly treating patients with Ebola. Doll manufacturer Herobuilders is making sure you never forget her, because they've made an Ebola nurse doll, "Kace-E" to have as a keepsake.
Whether this is a wonderful honor commemorating her efforts or a beyond tacky attempt to monetize a tragic epidemic is up to you. I'd say the decision would be up to Kaci, only WMUR says the people at Herobuilders insist this doll wan't modeled after her. She is just an "Ebola Nurse Action Figure (Just in time for the holidays only $29.95)."
Possible. There have been many nurses who have helped treat Ebola patients in West Africa. But just to jog the old brain, here's a picture of Miss Hickox.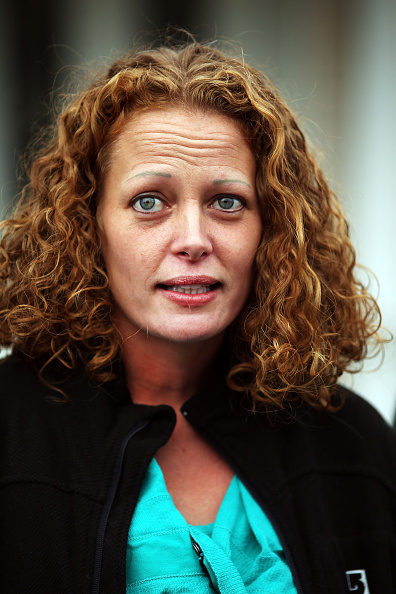 I couldn't find any pictures of her her rocking her midriff, but I think we have a match.
(Via Getty Images)
Yeah... I'm going to go ahead and say that's her, and possibly even better. I'm sure Kaci would have loved to come home with this certificate guaranteeing her to be 100% Ebola free. It would have saved her and the press a lot of hassle.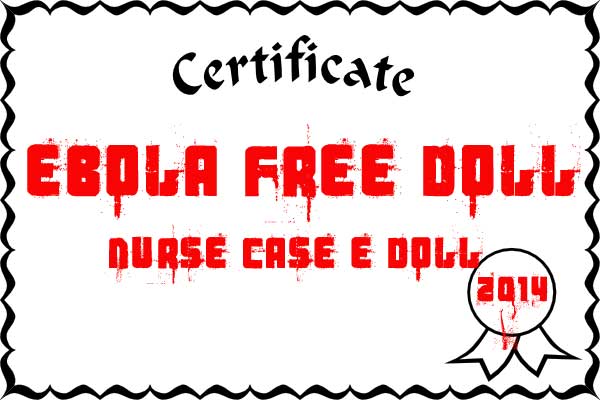 Only good for 2014. Doll may need to be re-certified in the new year. (Via Herobuilders)
Civil rights cases surrounding the brave men and women who are doing their part to help people may come and go, but this plastic figurine will last at least as long as the deadly disease rages on or your money back.*