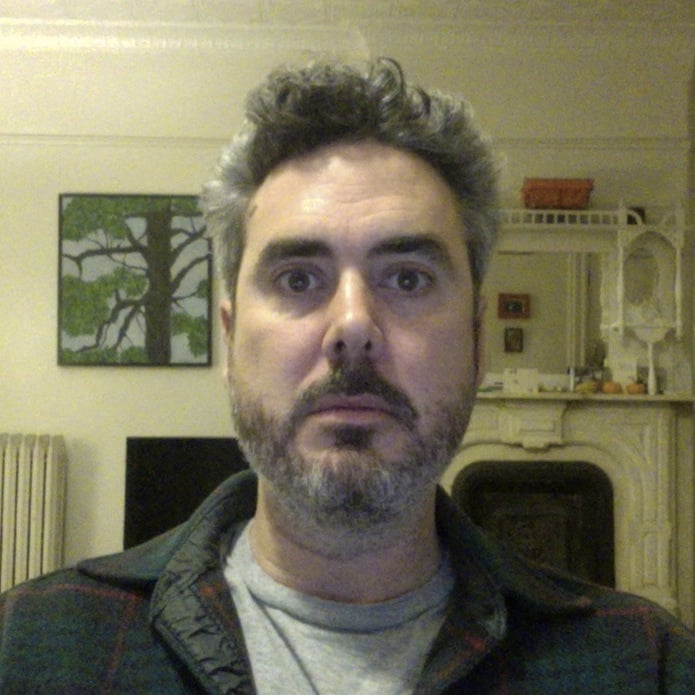 Filed by Bob Powers

|

Aug 01, 2014 @ 8:37am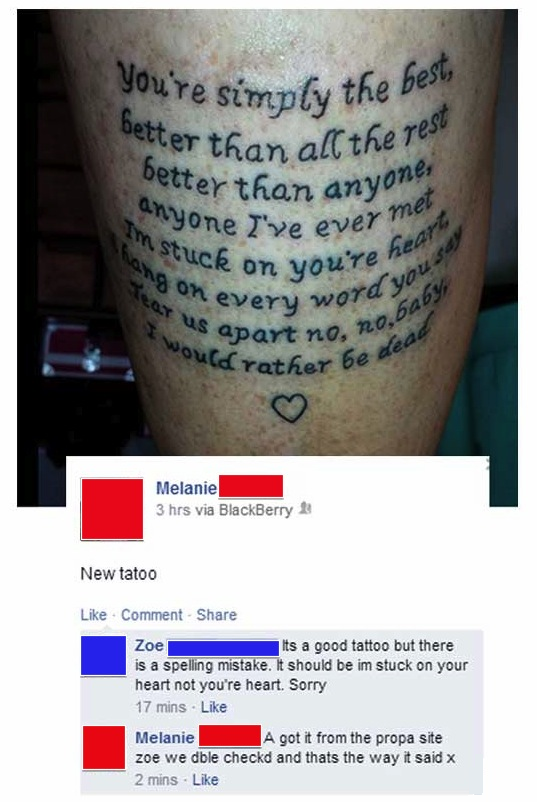 But you even spelled "tattoo" wrong.(Via)
Sometimes when you log onto Facebook, you feel like the new principal in the movie about the run-down high school, and you're the one who's going to turn these kids around and teach them the value of an education. But Facebook isn't like the movies. The more you reach out, the more obstinate people become. The best you can do is let them make their mistakes and hope they learn from them, even though you know they never, ever will.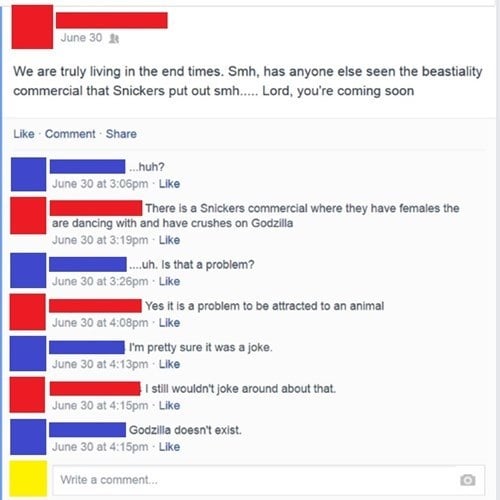 Doesn't exist? But I saw him on the TV? He was getting mad ass! (Via)
.


Yes, Stephanie, this is generally what will happen when you click "Upload" on a picture of your boobs. Now just give Xavier another minute. (Via)
.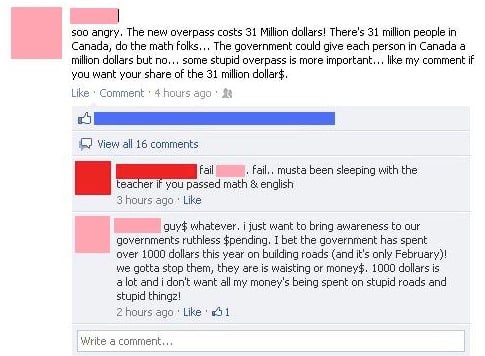 This was like watching a brain die mid-update. (Via)
.

Ignorant, bad education, full of vapid bluster. Sadly, Kelsey, you are the new America. (Via)
.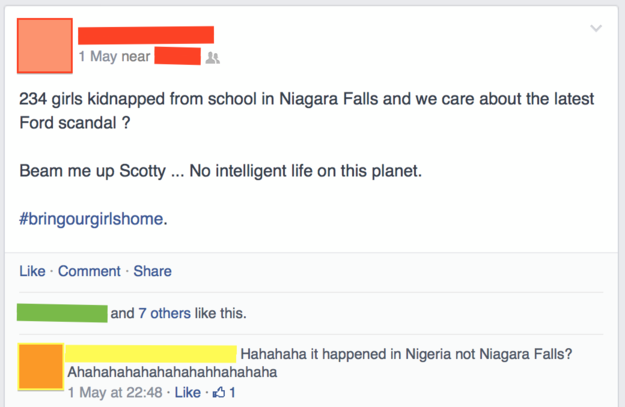 But when they do get rescued, they'd probably love a trip to Niagara Falls. (Via)